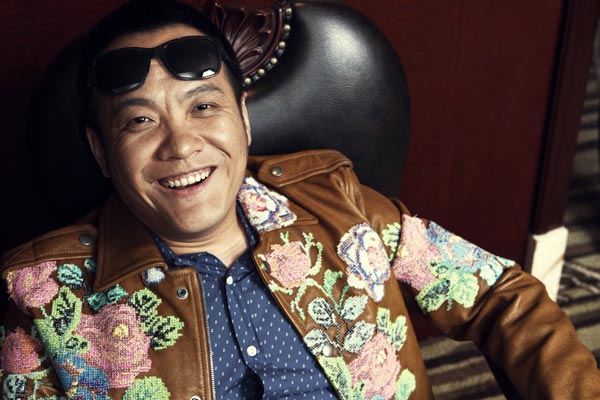 Director Ning Hao says that he is more prepared for changes in the future. (China Daily)
It took four years for director Ning Hao's film, No Man's Land, to be released. Much has changed in the process, Ning tells Liu Wei.
Many things can change in four years, such as the host country of the Olympic Games and the price of Beijing's houses.
For director Ning Hao, 36, the major change over the past four years may be the fate of his last film No Man's Land. It finally got released on Dec 3, four years after it was made.
In Feb 2009, Ning announced at a celebratory party of his film Crazy Racer that he has started filming No Man's Land, a film set in West China's the Xinjiang Uygur autonomous region.
Ning was at his peak. He was seen as a role model of a new generation of directors. Zhang Hongsen, then vice-director of the State Film Bureau, called him a "great encouragement for young directors".
Ning broke into the film industry in 2005 with a black comedy named Crazy Stone, which grossed 23 million yuan ($3.8 million) with a budget of only 3 million yuan. The film won wide recognition among audiences and critics for its wild storyline and witty dialogue.
The then 28-year-old graduate of Beijing Film Academy was compared to Quentin Tarantino and Guy Ritchie. Producers chased after him. His next film Crazy Racer was another smash hit, and with that he joined the club of Zhang Yimou, Chen Kaige and Feng Xiaogang as another director whose film grosses more than 100 million yuan in China.
We recommend: