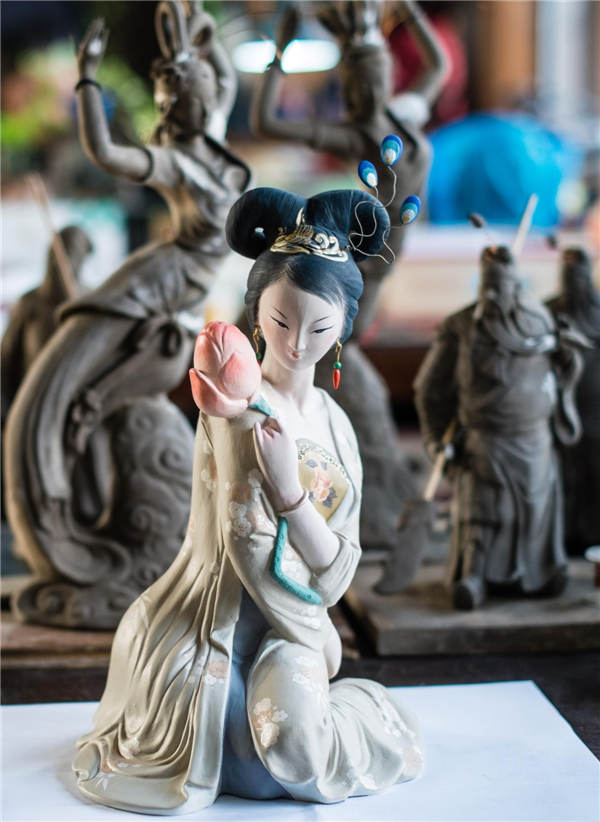 A clay sculpture created by Xia Zheng depicts a maidservant of ancient China. [Photo/Xinhua]
Xia Zheng, born in Wuxi, Jiangsu province in 1978, is a master craftsman of the renowned Huishan clay figurine. He was recruited by the master class in 2007, which trains those learning the craft. Through three years' study, he has mastered multiple techniques of making the figurine, and his works have been increasingly exhibited at home and abroad.
Xia Zheng, always modest and low-profile, sincerely loves his work. "I love clay sculpture. The handmade process makes each piece of work unique. Though most of my productions target at the market, I made individual work pieces wholeheartedly using special techniques. I think I am passing on the folk craft, using my own way," Xia Zheng says.
We recommend: