2. Xitang, Zhejiang province
Teahouses on riverbanks are the best places to experience the relaxing life in Xitang.
Tom Cruise stayed in Xitang for a whole week in 2005 to shoot for Mission Impossible 3. Movie director J.J. Abrams chose Xitang as the setting for his film because he believed it represented real China.
The 1,000-year-old town has not changed much since the Hollywood star spent a week there eight years ago.
Xitang is part of Jiashan county in Zhejiang. It is divided into eight areas by nine river channels, which are connected by 27 bridges and hundreds of boats.
Xitang is different from other old Chinese towns because it has covered walkways along all the rivers. In Xitang, pedestrians don't have to worry about getting wet in the rain or suffering sunburn.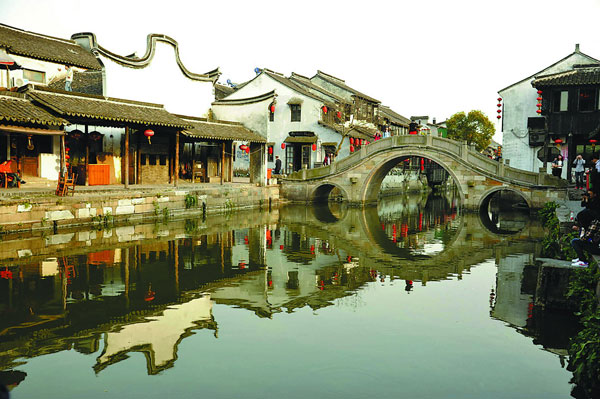 Crisscrossing streams are the life pulse of 1,000-year-old Xitang in Zhejiang province.
We recommend:
| | | |
| --- | --- | --- |
| | | |
| The Photographer's Paradise -- Dan Ba Zhonglu Tibetan Village | | |