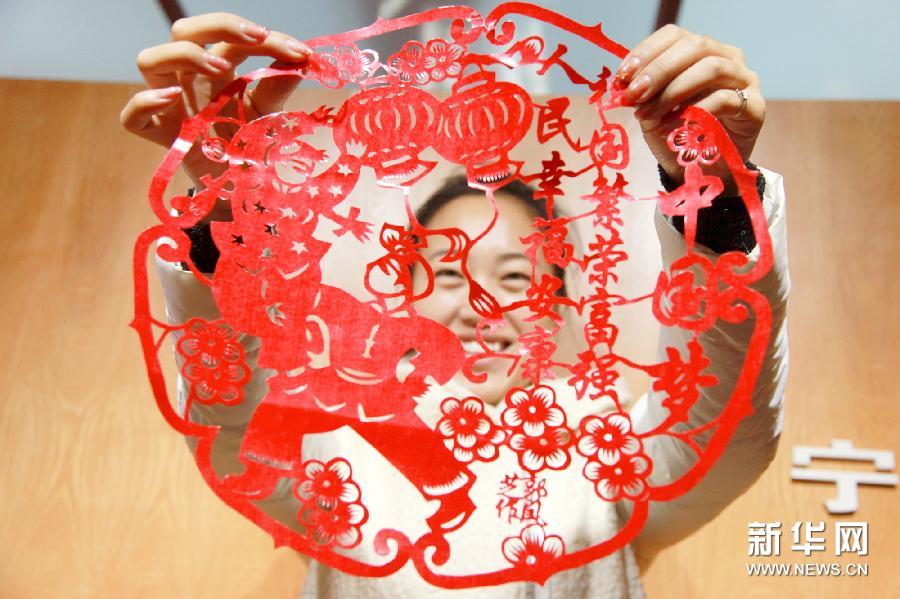 A paper-cut artist shows her work at an exhibition in Fengning Manchu Autonomous County in North China's Hebei province on Oct 29, 2014. [Photo/Xinhua]
The Fengning Manchu paper-cut originated in the 18th century during the reign of Qing Emperor Kangxi (1662-1722) and developed a unique fashion and style with geographical and ethnical features.
It mainly features auspicious patterns, flowers and birds, landscapes, human figures and daily utensils.
Fengning was credited as the "hometown of Chinese folk paper-cut" by the Chinese Ministry of Culture in 1993, and Fengning Manchu paper-cut was inscribed on the list of national intangible heritage in 2006.