As art is borderless, communication through art provides a great platform for people from different nations to enhance mutual understanding and nurture friendship. Meanwhile, it plays an important role in facilitating the growth of artistic undertakings in different nations.
As one of the ancient civilizations in the world, China enjoys splendid cultural traditions. Hundreds of acting forms have appeared and developed over the centuries, with each form containing various sorts of styles or schools.
Some acting forms have been and still are very popular with Chinese audience, such as for instance, puppet show, shadow plays, acrobatics, folk music (played with traditional musical instruments), and minority dances. There is Chinese Opera, which mainly includes Peking Opera as well as some local operas in Sichuan, Shaanxi, Yunnan, and Anhui provinces.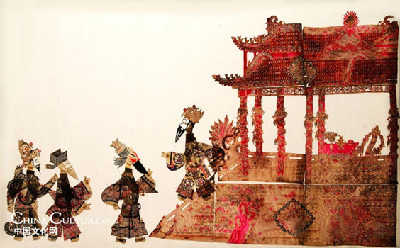 More than 2,000 years of cultural communication between China and overseas countries has led to great achievements. Much-told stories about how predecessors went out all the way to seek and spread civilization have been constantly relayed from generation to generation.
However, history does not end up in stories. Since its foundation in 1949, the People's Republic of China under the rule of the Communist Party has followed and carried on its tradition in communicating with overseas countries through art exchanges.
For decades, a lot of professional troupes, specializing in Peking Opera, local operas, acrobatics, folk music, ballets, symphonies, dramas, puppet shows, or shadow plays, have been sent abroad to more than 138 countries, with the wonderful performances having been well accepted by foreign audiences. This has, to a large extent, helped to improve relationship between China and the countries.
Meanwhile, many foreign troupes have been invited to China. Their performances with exotic styles have helped to enrich the cultural life of Chinese audience and broaden the horizon of Chinese professionals.