Songshan Nature Reserve in Beijing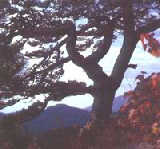 Songshan Nature Reserve is situated in the northwest of Yanqing County, Beijing. And it is on the Jundu Mountain in the depths of Yanshan Mountains. It was listed by the State Council as a state-level nature reserve in 1986 for its special geographical position, well preserved natural environment and abundant animal and plant resources. Covering an area of 4,660 hectares, the Reserve mainly protects natural Chinese pine trees (Pinus tabulaeformis) and temperate forest ecosystem as a whole. The Reserve boasts the only Chinese Pine forest in North China. In addition, the broadleaved forest consists of Chinese lindens, elm trees, birches and other broadleaved trees. There are more than 600 species of seed plants and 70 species of higher animals including some animals under the state protection such as leopards and gorals. The Reserve is about 90 kilometers away from Beijing, the capital of China. It is of very important protection value.

 Paleocoastal Nature Reserve in Tianjin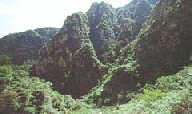 Paleocoastal Nature Reserve, covering an area of 900 hectares, is located in the boundaries of Jixian County of Tianjin Municipality. It is the first state-level nature reserve with geological sections in China. The Reserve has attracted world attention since its establishment for its complete rock stratums, simple construction and Paleozoic fossils, etc. The Reserve has been identified as a standard Paleocoastal section. The section is 9,197 meters thick, which demonstrates the history of geological evolution from 1,850 million years to 850 million years ago. In the rock stratum with geological age of 1,400 million to 1,200 million years ago, microorganism rare seen in the world has been discovered. This discovery has greatly moved up the birth date of microorganism. Therefore, the Reserve is most scientifically valuable.

 Ke'erqin Nature Reserve of Inner Mongolia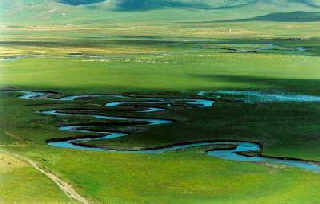 Ke'erqin Nature Reserve with an area of 126,987 hectares lies in the boundaries of Ke'erqin, the Inner Mongolia Autonomous Region. The main protection targets are rare birds, wetland and typical natural landscape. Forest, shrub and grassland as well as river, lake and marshland form a complex environment. There are 452 species of higher plants and 167 species of birds in the Reserve, among which 34 are protected animals. The Reserve is also an important reproduction spot for red-crown cranes, white stocks, great bustards and other rare birds.

 Snakes Island and Laotieshan Nature Reserve of Liaoning Province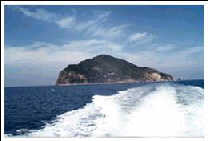 Located in Lushunkou District of Dalian City in Liaoning Province, the Reserve comprises of Snakes Island and Laotieshan Mountain with a total area of 17,000 hectares. Its main protection targets are Pallas pit vipers, migratory birds and habitats of those species. Snakes Island is an ideal reproduction spot for Pallas pit vipers, with nearly 20,000 Pallas pit vipers on it. Laotieshan Mountain is one of the main passages for migratory birds from Northeast Asia. In September and October every year, millions of migratory birds of over 200 species fly to the Laotieshan Nature Reserve with and take a one-month rest and then go further south. Among them, red-crown cranes, swans and mandarin duck are national protected wildlife.