Xianghai Nature Reserve of Jilin Province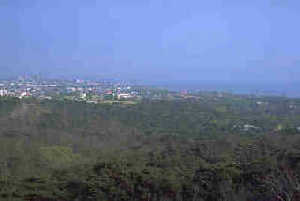 Xianghai Nature Reserve with an area of 10,546 hectares is located in the boundaries of Tongyu County of Jilin Province. Established in 1981 with approval of the Jilin Provincial Government, the Reserve was promoted to be a national nature reserve in 1986, and was listed as aWetland of International Importancein 1992. The main protection targets are rare birds, such as white stork and crane, etc., and elm trees. The main landscape of the Reserve is marshland, desert short forest. The Reserve has many lakes and various vegetation types such as reed marsh, Leymus chinensis grassland, shrub with sparse trees, dune with elm trees etc. The natural environment and abundant bio-resources support various types of wildlife, especially, many birds. In the light of preliminary investigation, there are more than 200 species of birds, including state protected species such as Grus japonensis, G. Leucogeranus, G. Vipio, G. Grus, Platalea leucorodia etc. Every spring, they fly here in groups. And therefore, the Reserve has become the important breeding place. It is also an important base for protection and research of biodiversity.

 Zhalong Nature Reserve of Heilongjiang Province     
Located in the lower reaches of Wuyu'er River, west of Heilongjiang Province, and 30 kilometers away from Mudanjiang City, Zhalong Nature Reserve covers 40,000 square kilometers and is covered by forests. As part of Wuling Mountains, the Reserve is characterized by 2,000 peaks in fancy shapes being eroded or weathered for so many years. It is a famous scenic spot. Due to its subtropical monsoon damp climate, primitive forests and secondary forests grow here where many precious wildlife are preserved. In the Reserve, there are more than 500 species of ligneous plants, among which either rare or local special plants include ginkgo, Chinese tulip, dove tree and Katsura tree, etc. and more than 20 species are protected by the state. The Reserve has 6 crane species such as red-crown cranes, white cranes, G. Vipio, Anthropoides virgo, while there are only 15 species in the whole world. In the Reserve, there are over 500 red-crown cranes, accounting for one quarter of the total in the world. Therefore, the Reserve is called as Home to Cranes. In addition to cranes, the Reserve boasts swans, egrets and other rare birds.