As South Korean pop culture has been prevailing in China in recent years, Chinese cultural elements are also gaining in popularity in South Korea, both of which will create a broader future for cultural exchanges between the two countries, says Shi Ruilin, cultural counsellor of Chinese Embassy in the Republic of Korea, in an interview with the Xinhua News Agency.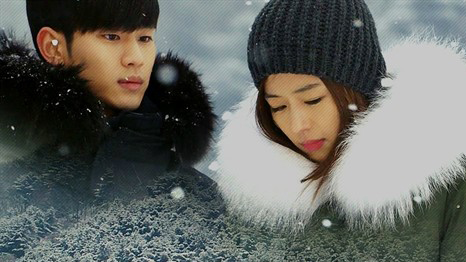 South Korean TV drama My Love from the Star
The South Korean TV drama My Love from the Star received extensive praise among Chinese audiences. Meanwhile, Chinese costume dramas have also been attracting fans in South Korea, like Treading on Thin Ice. Besides, some excellent Chinese contemporary literary works and paintings have also been well-received among South Koreans.
"In recent years, while South Korean pop culture is still prevailing in China, the fast-changing Chinese culture has been gaining extensive influence in South Korea," says Shi.
According to Shi, more South Korean people are actively learning Chinese. Since the establishment of the Chinese Culture Centre in Seoul by the Chinese government in 2004, many South Korean people have been going there to learn Chinese calligraphy, Taijiquan, and the Chinese language. And the newly established training course for the Dunhuang Dance has in particular attracted many South Koreans.
"Despite young diplomatic relationships between our two countries, the bilateral cultural exchanges have demonstrated a powerful momentum and yielded remarkable achievements, with great potential to further develop broad prospects ahead," says Shi. "Cultural exchanges have played a significant role in advancing our friendship and normalizing the diplomatic relationship between China and ROK, as well as in promoting comprehensive, sound and successful development of our bilateral relationship."
We Recommend: