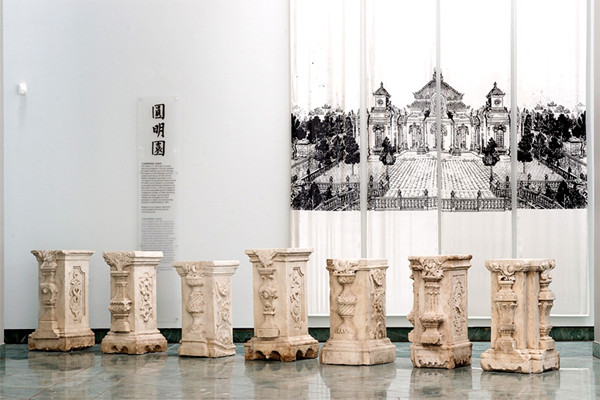 The seven marble columns were once on display at the Kode Art Museum of Bergen, Norway. [Photos provided to China Daily]

China, with a history spanning thousands of years, has an abundance of cultural heritage relics. As a result, it also has a large number of lost relics due to its previous wars, looting, stealing and other illegal activities.
UNESCO estimates that at least 17 million Chinese cultural relics are scattered around the globe, with 1 million of them art objects in 200 different museums in 47 countries, not to mention private collections.
The lost treasures are not only gorgeous artworks, but also symbols of the country's wisdom and traditions. The absence of the relics continues to traumatize China to this day.
As China continues its rapid development, more treasures are now returning to the country in a variety of ways, through legal recourse, purchases and donation.
The following are a few national treasures that have returned to China which made headlines:
Buddha sculpture from Longmen Grottoes
The big iron bell from the Dagukou Fort in Tianjin
"Zilong" ding, a three-legged bronze bowl from the Shang Dynasty (1600-1100 BC)
The tomb of Empress Zhenshun (699-737)
Zodiac sculptures from the Old Summer Palace
The Minfanglei, a large ritualistic wine vessel from the Shang Dynasty (1600 BC -1046 BC)
Seven marble columns from the Old Summer Palace
We recommend: