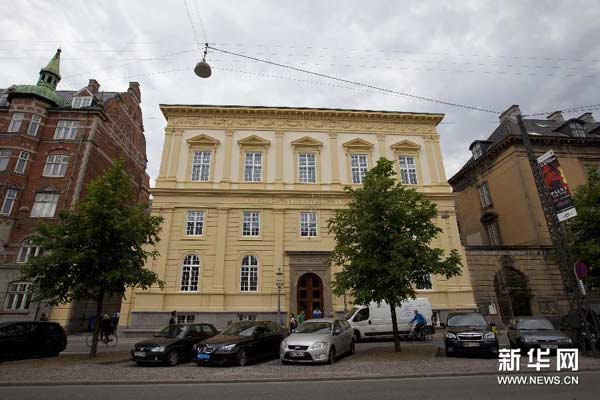 The Chinese Culture Center in Copenhagen, June 6, 2014. [Photo/Xinhua]
Senior Communist Party of China (CPC) official Liu Yunshan wrapped up a visit to Denmark on Thursday, calling for stronger China-Denmark ties through trust building and pragmatic cooperation.
During his three-day stay in Denmark, Liu attended the opening ceremony of the Chinese Culture Center in Copenhagen on June 11. Liu jointly inaugurated the center with Bertel Haarder, first deputy speaker of Danish Parliament.
At the opening ceremony, Chinese Vice Minister of Culture Ding Wei said the two leaders attended the inauguration of Chinese Culture Centre in Copenhagen, which fully embodies the two countries' feelings toward the great importance of the mutual establishment of cultural centers. The establishment of the Chinese Culture Center in Copenhagen marks a new stage of bilateral exchange in the field of humanities between China and Denmark.
The Chinese Culture Center in Copenhagen was set up according to the agreement signed by the two countries in Copenhagen on December 5, 2013.
The culture center is located on Andersen Avenue in Copenhagen, the former site of the Royal Danish Academy of Music. It is the first Chinese Culture Center in northern Europe and the sixth Chinese culture center to open in Europe.