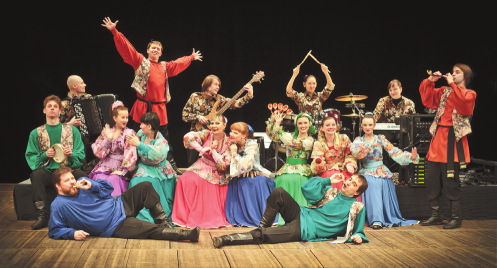 CHINA DAILY
A ballet troupe from Russia performed during the expo.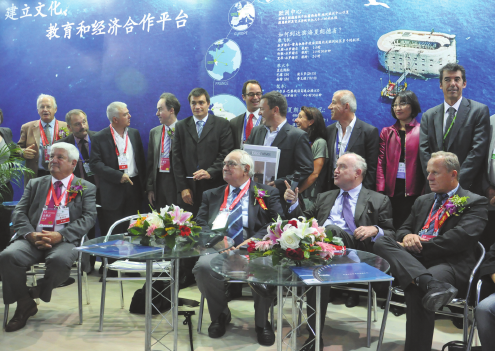 DING LUYANG/CHINA DAILY
Participants at a forum discussed how to build the expo into a comprehensive event for business and culture.
More than a platform for regional economic cooperation, the China-Northeast Asia Expo promotes culture as well, organizers said.
Before the expo first opened in 2005, cultural exchanges between the neighboring countries were few and far between.
Now that the international influence of the expo is growing, cultural ties in the region are growing stronger, but progress has not come easily.
Although economic cooperation has been fruitful from the very beginning, the event's role in heralding cultural exchanges was only highlighted at the fifth expo in 2009, according to the Jilin Expo Affairs Bureau, the event's organizer.
According to the bureau, the expo set up a special culture and tourism zone for the first time in 2009. The experimental exhibition zone attracted a large number of investors and visitors, which came as a surprise to many, organizers said.
Businesses showed great interest in cultural projects. Deals worth a total of 1.62 billion yuan ($267 million) were signed over the span of five days.
The bureau has made great contributions to the expo's remarkable achievement in promoting cultural exchanges.
It conducted intensive and extensive studies on the similarity and difference of the countries within the region.
Lack of political trust, different social development systems and historical factors were the main obstacles to the cultural cooperation, the bureau found.
It said China should play a leading role in promoting regional cultural exchange and establish a multicultural development strategy for the Northeast Asian region.
Since 2009, cultural exchange has been an indispensable part of the expo.
According to the bureau, the various cultural activities at the expo also help investors understand each other's culture, history and customs.
In the past few years, the expo has featured many themed cultural activities including the Northeast Asia Culture and Art Week as well as the Culture Industry Roundtable Forum. It also hosted the International Calligraphy, Painting and Photo Exhibition.
We recommend: