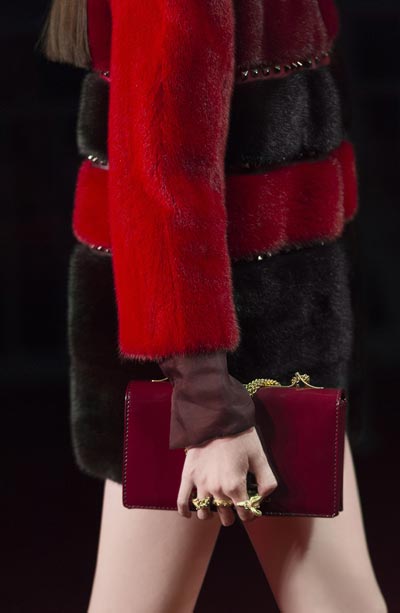 Valentino presents a collection dedicated to Shanghai. Photo provided to China Daily
It is the least traditional alumni reunion.
Apart from enjoying camaraderie between old friends and striking up friendships with new acquaintances, members of the Shanghai Overseas Returned Scholars Association also have their feet measured and shoes tailor-made.
"Organizing an alumni reunion is difficult nowadays. Young people would rather stay at home unless you have something to hook them," says Xia Min, president of the association's Cornell faculty club and the organizer of the event.
And the "hook" Xia has "racked his brain" for to convince his juniors to come for the reunion is an experience to have a pair of tailor-made loafers "as the English aristocracy did" at the city's newly opened Italian shoemaking atelier, Charles Philip.
"It is quite a success," says Xia, who graduated with a hotel management degree from Cornell University.
About 50 alumni turned up at the exclusive, intimate event. Although the number of attendees is not large, they all agree that it is the most unique gathering they have participated in.
While French and Italian fashion houses like Dior and Valentino have been introducing to the cash-clad affluent the culture of haute couture and bespoke clothing, the country's young and well-educated population has also been quickly catching up with the trend. Many are abandoning the big eye-catching logos and turning to the "customized, low-profile one-and-only pieces".