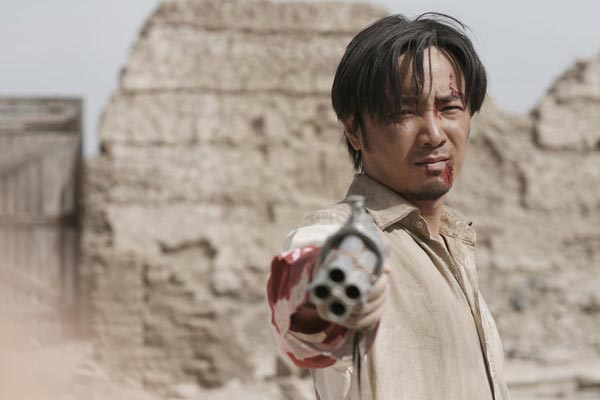 Chinese actor Xu Zheng performs in a scene from director Ning Hao's latest film No Man's Land. Ning's film was released on Dec 3, four years after it was made. (chinadaily.com.cn)
Director Ning Hao's film 'No Man's Land' has grossed 220 million yuan at the Chinese box office after being released for two weeks.
The film stars Xu Zheng, Huang Bo and Yu Nan. The story traces a lawyer's journey to the remote corners of Xinjiang to fight a case involving rare birds. He then finds himself amidst an assortment of strange characters on his arduous way back through the Gobi desert.
Shooting for 'No Man's Land' was completed in 2009 but the film was initially denied release. Now, four years have passed and the film has finally reached audiences. It grossed 140 million yuan after its first week of release, topping the box office.
'No Man's Land' has become Ning's highest grossing film.
Recently, Ning, Huang and Xu traveled to Yunan province to continue shooting their new film "Wanming Xiehou" which is scheduled to be released sometime in 2014.
We recommend: