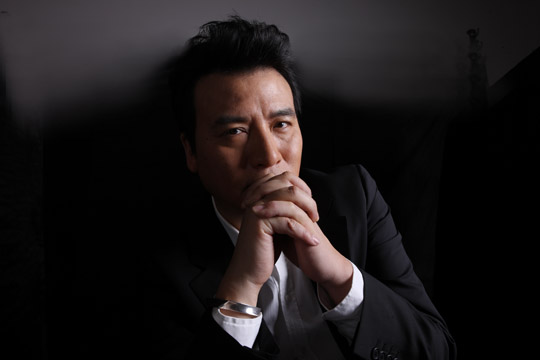 Renowned Chinese composer Ye Xiaogang (Xinhua)
Renowned Chinese composer Ye Xiaogang joined hands with the Detroit Symphony Orchestra to present here on Sunday a rare musical gala featuring China's rich cultural tradition and vibrant modern life.
The concert, titled "China Story" in Chinese and "Songs of the Earth" in English, was staged in the Avery Fisher Hall at New York City's Lincoln Center for the Performing Arts, with the Detroit Symphony Orchestra, conducted by Yongyan Hu, performing three of Ye's symphonic soundscapes.
According to the Beijing Performance & Arts Group, one of the event's sponsors, this is the first time in decades that a leading American orchestra has devoted a concert to the works of a single composer from China.
Moreover, two of the three carefully-selected pieces -- The Last Paradise and The Song of the Earth -- were having their U.S. premiere, while the remaining one, Twilight of the Himalayas composed in 2012-13, was performed for its world premiere.
The two-hour show was an obvious success, as it ended with most of the 2,000-strong audience rising to their feet for a minutes-long standing ovation.
While taking the basic form of the Western symphony, Ye's music also contains many typical Chinese factors, such as the use of Zheng, an ancient Chinese string instrument, and the adoption of some traditional Chinese opera styles. Some parts of it may be hard to understand even for a native Chinese -- for example, when a Chinese boy soprano sang in the Tibetan language, and Measha Brueggergosman, the Canadian soprano, chanted poetic verses from China's Tang Dynasty (618-907 A.D.) in her not-so-fluent mandarin. But the audience loved it anyway.
We recommend: