Monkey
chinesefortunecalendar.com Updated: 2014-01-10 15:18:55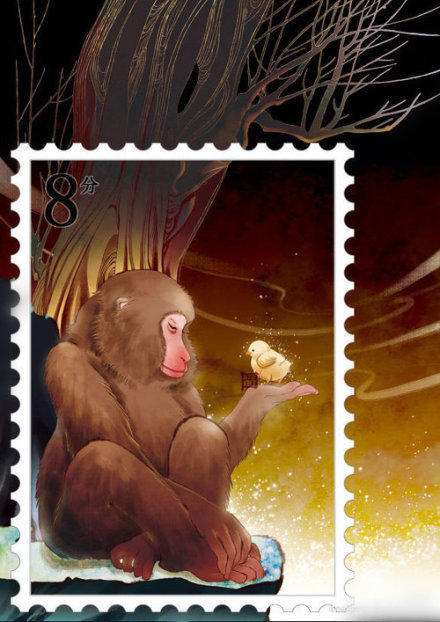 There is no special connection between Monkey and Horse. According to Chinese Five Elements theory, Horse contains strong Fire. Monkey contains mainly Metal. Metal is afraid of Fire. So Monkey will face some pressures in the year of Horse.
Monkey is a smart animal. It should accept the challenges from Horse. If Monkey can get on the horseback, then Monkey can go as anywhere they want. Therefore traveling is a good sign for Monkey people in 2014. If Monkey people want to look for better opportunity for their life, then they can consider to look for opportunities away from hometown.
Career: 2013 was a Snake year. Snake is in the Fire group. 2014 is a Horse year. Fire of Horse is stronger than Fire of Snake. If Monkey people need to do tiresome assignments within a busy schedule since 2013, then the job pressure will continue in 2014. You might have more errands. You might need to travel more. You might have tighter schedule. Monkey people should use their intelligence to challenge the stress.
2014 is a Wooden Horse year. Wood of 2014 represents money to Monkey people. The money is on the top of Horse. Monkey must get on the horseback to own the money. If you can rein the Horse, then money is yours. If you cannot catch up the Horse, then you are always chasing the money.
Money: The Money Star appears in this Wooden Horse year. Therefore, the money opportunity is there. Monkey people just need to figure out how to get it. Money is on the horseback. This tells us that Monkey people must move faster and work harder to earn their income. It's not an easy job. It might need to take a little bit time. There is no easy money in the Horse year, you must spend your energy, sweat and time to exchange your reward. To travel out of town might be a better idea to locate your treasure.
However, remember that you shouldn't be too greedy after owning the money on the horseback. It's still dangerous there. If you cannot handle it, then you will fall down. When that happens, you will encounter the more pressure from money, even a lawsuit.
Love: There is no love connection between Monkey and Horse. So the love relationship is fair. It might have a ripple. But it will disappear soon. If you want to find a good companion, you still need to travel a little bit further to look for the opportunity. It's hard to find one around your current environment.
If you are in love, then you just have to maintain the existing relationship. You might have too busy career schedule to build a closer love relationship. If you are married, then minor quarrel is possible, but that's easy to avoid using your wisdom.
Health: Career or money pressure might bother Monkey people sometimes. Summer is a tough time. Monkey people need to enough sleep and good rest for their coming challenges. Monkey people might spend more time outdoor or away from the home. You should drive very carefully on the road and try to avoid dangerous sports.
There is minor unlucky star regarding family members in 2014. If you have seniors in your family, then you should say hello to them often and make sure they have good mood and health. If someone you love away from you, then it's nice to give them a call once for a while.