I first came to Beijing, China as an exchange student at Beijing Normal University in the summer of 2001. Beijing impressed me deeply. The blend of history and tradition along with the juxtaposition of modernity taking over the city was fascinating. I remember our class taking a stroll through a Beijing hutong while being very aware that a few blocks away were big buildings and buses.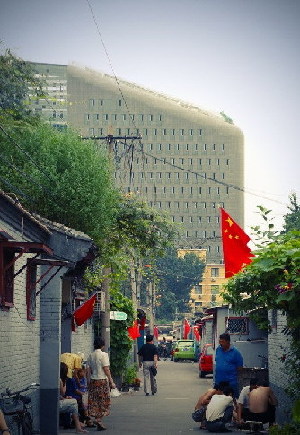 big building near Beijing hutong
Three short months later, I returned to the states as a person with newfound perspectives and values. I also knew that I would be back in Beijing.
In the summer of 2006, I returned to Beijing again as a foreign teacher teaching English. In the five years I was away, Beijing had changed drastically. Just as high rises and skyscrapers replaced old houses and alleyways, modernity also changed the values and lifestyles of people. Bicycles were replaced by cars, the subway system became the new mode of transportation; people were eating out more, trying new cuisines and even drinking coffee.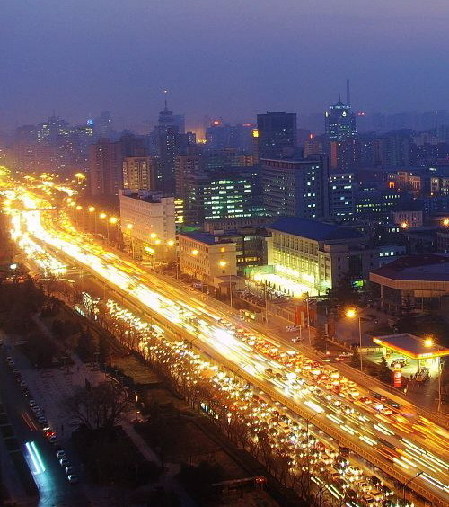 skyscrapers and cars in Beijing
While traces of China's past are still evident, I find the blend of east and west, the contrast of ancient and modern and the changes in the pace of life to be quite astonishing. In the parks, I see the elderly practicing tai-qi to traditional Chinese music but the young walking around with mp3 players listening to the likes of Jay Chou, Britney Spears and other popular music icons. But somehow there is still balance, like yin and yang.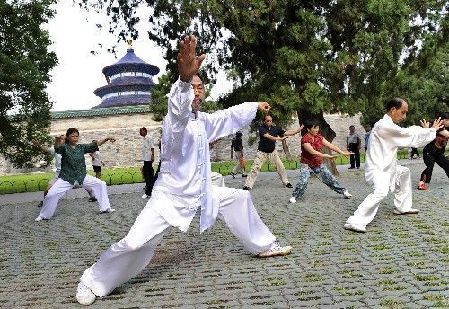 elderly practicing tai-qi
It is now 2009 and I am still teaching here in Beijing. So much has changed during these past three years. Where else can I find The Forbidden City, the Summer Palace, the Bird's Nest and the Water Cubic in the same city? Where else can I find ancient Chinese teahouses next to Starbuck's? I feel the tempo of life accelerating, impressive architectural wonders touching the sky and new values emerging from a mix of people with different cultures and beliefs. Beijing is changing rapidly and I am excited to see what China's metamorphosis has in store for the future.
The author, Irene F, comes from California, USA, now teaching in a univerisity in Beijing.
By Irene F.
Editor: Li Cheng