A photography exhibition titled "Kaleidoscope of China—Aspects of Modern Life" was unveiled recently at the Wellington conference center in New Zealand to commemorate the 60th anniversary of the PRC. Chinese ambassador Zhang Limin attended the event and made a speech congratulating the exhibition, which was sponsored by the Embassy of New Zealand.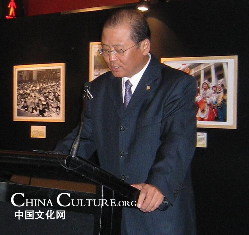 Zhang Limin
Zhang said the photo show being held in the 60th year of China's foundation aims to present the changes in people's lives through photos.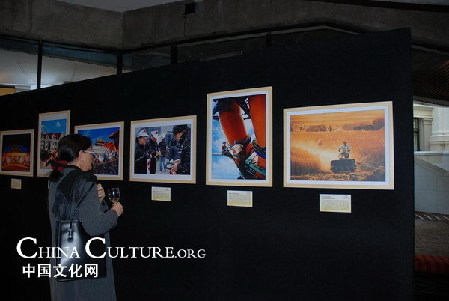 At the opening party, a host of participants and dignitaries mingled, including Wellington mayor Kerry Prendergast, Ian McKinnon, deputy mayor of Wellington, John McArthur, deputy secretary of the Ministry of Foreign Affairs and Trade, and Bernie Richmond, president of the Wellington branch of the New Zealand China Friendship Society.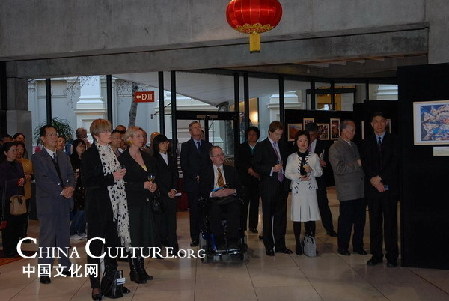 Relations between New Zealand and China have made progress since the establishment of diplomatic relations 37 years ago, Zhang said, adding that despite the global financial crisis, he believes bilateral trade is still on an upward trend and with the joint effort of both sides, bigger progress will be made in the future.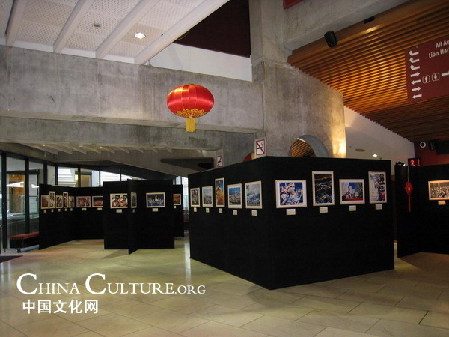 Since 1949, Chinese people have greatly improved their standard of living, moving from inadequate levels of clothing and food to general and well-off levels. People are thinking in different ways and their life styles are changing.
Sixty photos on display exhibited the unfolding vision of the Chinese people from varied angles, deepening viewers' comprehension of Chinese lifestyles.
Highly praised by guests, the photos showed the transformation of lives in China and the dramatic developments that have occurred, something the Chinese in New Zealand are very proud of.
Editor: Li Cheng