Cultural Diplomacy
Cultural diplomacy has become an important component of China's overall diplomatic strategy. Culture serves as a bridge for communication of souls. Cultural diplomacy has exerted positive roles to promote understanding and friendship among people of different countries, and facilitate improvement of relations among nations.
1. In 1978, China and the United States formally established diplomatic relations. In March, 1979, Ozawa Seiji, a famous conductor, led the Boston Symphony Orchestra to visit China. Chinese State leaders Deng Xiaoping and Song Qingling attended the concert and, at the end of the concert, came on stage to congratulate the success in performance. It sent a friendly message that China attached great importance to developing relations with the United States. It played an active role to further strengthen bilateral relations of the two countries.
2. On October 6, 1999, the Alexander Red Flag Ensemble of Songs and Dances of the Russian Army visited China, and made performance to celebrate the 50th anniversary of the founding of the People's Republic of China and the 50th anniversary of the establishment of diplomatic relations between China and Russia. Chinese President Jiang Zemin watched the performance and, before the show, met the head and some performers of the ensemble. It incarnated the Chinese Government accorded great importance to developing friendly and good-neighborly relations with Russia.
3. Since 2000, China has pushed forward a series of name brand activities, including Chinese Culture into the United States, Sino-Arabian Cooperation Forum – Arabian Arts Festival, Chinese Culture into Africa, Exhibition of Pottery Figures of Warriors and Horses in Mausoleum of First Emperor of Qin, and Exhibition of Zheng He's Voyages to Western Seas.
4. During the China-France Culture Year period, which ranged from October 2003 to September 2005, Chinese President Hu Jintao and French President Jacques Chirac were present in many important activities, separately. The event was joined, in varying degrees, by 17 ministries and state-level mass organizations, 47 pairs of sister provinces and cities, and 50 first-class businesses from the two countries. The items, amounting to 700, helped millions of people from a dozen Chinese and French cities get close and foster better understanding of each other's cultures. The activity contributed to boost cultural exchanges between the two countries. It also served as an impressive example and generated chain effect towards other European countries, driving a new tide of cultural exchanges. In sponsoring large-scale cultural exchange activities, such as the China-France Culture Year, the Ministry of Culture (MOC) has incessantly put into practice and improved the mechanism formed in recent years, featuring government guidance, whole society concern, and diversified operation modes. It has fully stimulated the initiatives of all parties concerned, and integrated resources in all sectors from the central government to local governments and throughout the society, to the effect of intensifying overall investment in cultural exchanges, and forming concerted efforts. Going global in such a large scale has elevated the image of China, and become a highlight and sharp-cut feature of cultural exchanges with other countries during the period. Joseph S. Nye Jr., a famous American scholar, holds that in recent years, China has improved its attractiveness and influences through widely promoting its unique culture, and kept Chinese soft power on the rise.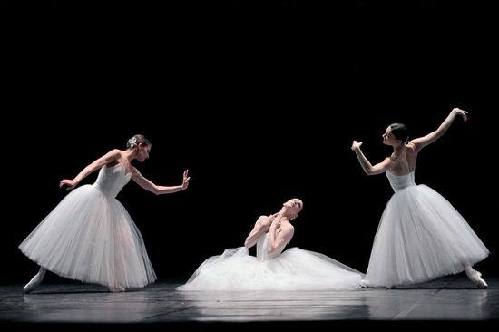 Performance during China-France Culture Year