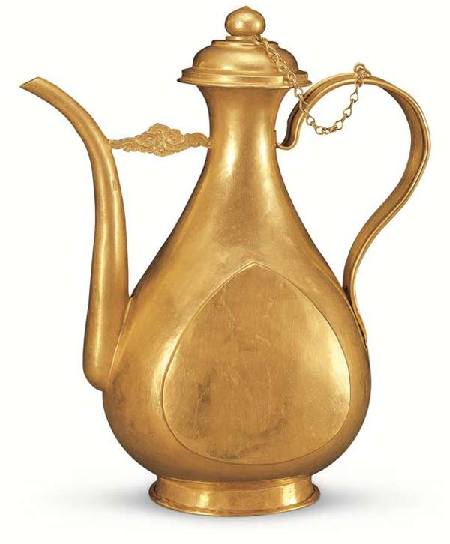 Cultural relics of the Ming Dynasty (1368-1644) to be on display in British Museum include a golden teapot from Hubei Provincial Museum.
The exhibition will be in five parts- court, arts of war, arts of peace, religious belief and diplomacy - to give an overview of the society.
Jessica Harrison-Hall, co-curator from the British Museum, said "reading" an artwork may differ in various cultures.
"When a Chinese audience sees a painting you see figures and stories. But we see beautiful landscapes."
Nevertheless, she said the British public had a basic knowledge of the dynasty.
"They know about porcelain," she said, adding that many British people probably knew more about the later period of the Ming Dynasty after the Portuguese and Spanish came to China to trade. "Their houses and dining tables have Chinese blue and white vases but they don't know much about the earlier period, which in China was a more culturally important period.
"We'd like to take away people from the idea that China became international after the Europeans arrived. China in the early Ming Dynasty was very international."
According to Yao from Art Exhibitions China, the last decade witnessed wider cooperation between Chinese museums and their British counterparts, and exhibitions became more elaborate.
"They (the British museums) may lead in museum management or development of cultural products, but ourteam of experts in different fields will be able to help them."