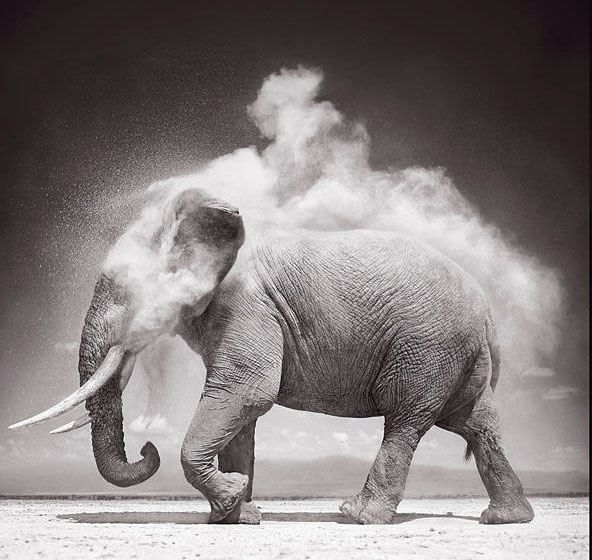 Elephant with Exploding Dust, by Nick Brandt. Photos are provided by Atlas gallery and Peter Fetterman Gallery
Fine photography collecting is still in its infancy in China, but Photo Shanghai is changing that. Zhang Kun takes a look.
A good picture is worth a thousand words. What can thousands of good pictures tell you then?
Photo Shanghai, the first international art fair dedicated to photography in China, will run from Sept 5 to 7 at Shanghai Exhibition Center.
The fair is highly relevant with the current growing interest in photography and the art fair boom in China, according to the World Photography Organization (WPO) and Angus Montgomery Arts, a holding company with interests in some of the world's greatest contemporary art fairs, such as The Hong Kong International Art Fair and Art Basel.
Alexander Montague-Sparey, director of the fair, used to work as the head of photography at Christie's London. "Our talks, education, exhibitions and VIP program will provide our audience with everything they need to explore, from the more emerging to most established collectable fine art photography available on the market today."
"My aim with the fair was always to span the medium through the decades and present a mixture of iconic work alongside robust emerging work," Montague-Sparey says. "I want to celebrate the East and the West at the highest level, whilst keeping it 'general' in the first year."