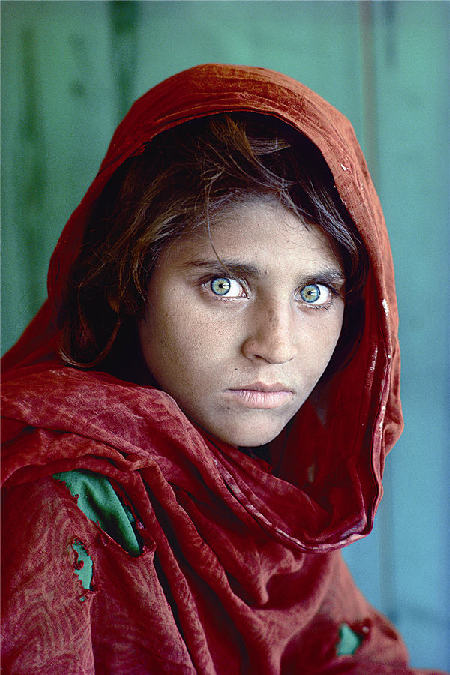 Sharbat Gula, the Afghan Girl, by Steve McCurry.
His ambition is to have people feel a 'wow' factor, but also to educate the greener collectors. About 50 galleries will present hundreds of artists on exhibition. From iconic pieces by modern masters such as Henri Cartier-Bresson and Araki Nobuyoshi, fashion and celebrity shots from Herb Ritts and Patrick Demarchelier, to contemporary artists such as Yang Fudong and Rong Rong, the director promises great diversity in styles, subjects and times.
Sponsored by Italian luxury carmaker Maserati, Photo Shanghai will initiate the Neptune Photography Award that aims to discover and support emerging talents in photography.
Seven photographers selected from over 220 universities and shortlisted for the Student Focus category of the Sony World Photography Awards are on the subject of how people "craft the future" with their hands.
The only Chinese contestant Li Dandan is 22 and studying at Nanjing University of the Arts. The young woman from the rural area of Hebei province has shot a series of hard laboring Chinese peasants' hands including those of her own parents.
Photography has great power, Li says. "A click of the shutter does not only capture a moment, but records my emotions. Photography has become my new acquired language of the world, and an important part of my life. It has helped me to experience and discover life," says the artist.