Venue: National Centre for the Performing Arts - Theatre
Dates: Mar. 11, 2014-Mar. 12, 2014
Price: VIP/400/350/300/180/100 RMB
This play is adapted on the basis of TV series Palace of Desire. Based on this TV series, playwright exploits and deepens the contents to make the story better and moving. The three main characters in this play refer to Xue Shao, Princess Taiping and princess's mother Wu Zetian. Male role Xue Shao and Wu Zetian stage a plot related to 'conspiracy and love', which is also violent struggle between power and true love. Finally, power not only strangles true love, but also snuffs out the affection. However, at the cost of life, true love gains dignity. This play tells about the miserable story that Xue Shao and Princess Taiping have to make the appointment for afterlife meeting despite sincere love in their innermost hearts.
Playwright: Zhang Sicong
Director: Yang Xiaoqing
Music: Tan Shengxian
Lead Dancers: Huang Yanwu, Shao Menglan, Zheng Manli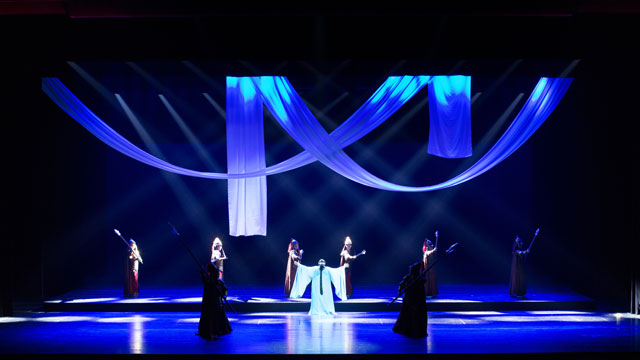 Presenter: Wenzhou Yue Opera Troupe
Wenzhou Yue Opera Troupe was founded in 1951. Since the establishment, it has created, adapted, sorted and transplanted more than 200 repertoires such as The Story of a Hairpin, The Story of White Rabbit and Wenzhou Woman. A number of well-known performing artists and creation talents, who enjoy high reputation in Yue Opera circles, spring up like mushrooms. Two stars in the premiere of The Story of White Rabbit win the "18th session of China Drama Plum Blossom Award". In 2006, the new Yue Opera repertoire Prodigal Son of Official Family won Silver Award of 2006' China Yue Opera Art Festival. Modern Yue opera repertoire Wenzhou Woman won "Five Ones Project Award of Spiritual Civilization Construction in Zhejiang Province".
we recommend: