In the age of keyboards and touch-screens, calligraphy hasn't entirely lost its charm on the young.
The First "Sino-Culture Cup" International Youth Calligraphy Contest has selected a handful of winners from home and abroad. The result was announced Sunday during the International Cultural Festival for Chinese Calligraphy.
"Chinese calligraphy has a kind of beauty that's hard to put into words," said Saana Virtanen from Finland, the only first-prize winner from outside of China.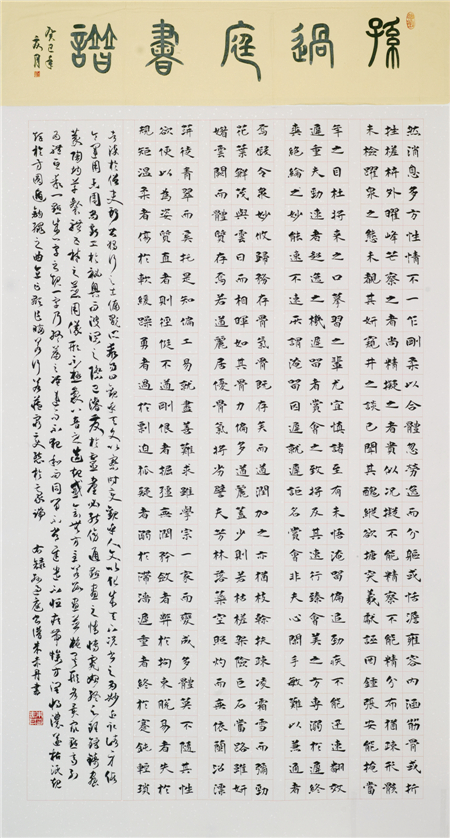 The work of the first prize winner Zhu Chidan from Zhejiang province. Photos provided to China Daily
"It's a delicate and flowing balance of black and white, two colors with so many variations," she told China Daily and added, "Writing down the strokes is liking dancing movements to me."
The exchange student of East Asian Studies in Renmin University of China has been learning Chinese for five years now, and her advice for commanding the art is this, "You have to first know the meanings of each character and functions of each radical, then you can understand them much better."
We recommend:
| | | |
| --- | --- | --- |
| | | |
| Contemporary Art Exhibition Across the Taiwan Straits kicks off in Beijing | | Those embarrassing copycat buildings |