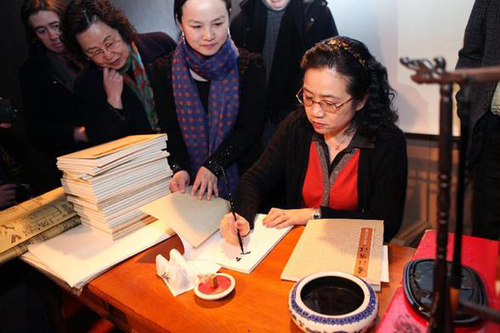 In Europe, one of the foremost centers of western art has embraced the delicate brush-stroke techniques of China. An exhibition featuring works by renowned Chinese calligrapher.
The comprehensive collection covers 5 different styles and focuses on the rules of calligraphy.
The content varies, from ancient prose and poems, to letters featuring trivial reflections on life.
Sun Xiaoyun is a national Class-A artist and curator of the Jiangsu art gallery. Acclaimed by people from all walks of life, she has practised the skill of calligraphy for over 50 years.
He said, "I want France to get a glimpse of the glamour of Chinese calligraphy. I'm glad that I've made some contributions to the cultural exchange between France and China."
Open now at the Chinese Cultural Centre in Paris, the exhibition lasts until March 28th.