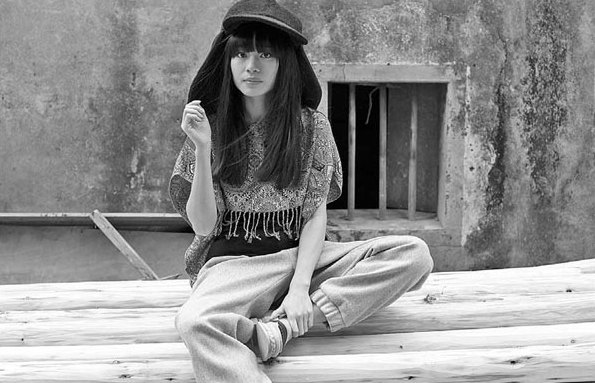 FfiXXed designs reference existing objects and garments but use unexpected fabrications. Pictured is from the ffiXXed Autumn/Winter 2013 womenswear series. Photos provided to China Daily
Kain Picken and Fiona Lau of ffiXXed derive inspirations from the mundane and reinterpret them into apparel with a twist. They open their Shenzhen studio to Rebecca Lo for a sneak peek.
About 40 minutes' drive from the glittering skyscrapers of Shenzhen's urban center is Wutong village. Named in honor of the mountain that it hugs, the village offers a slower and simpler pace not unlike Broken Hill in rural Australia where Kain Picken grew up. It is from Wutong's green landscape and clay brick houses that Picken and partner Fiona Lau have drawn inspiration for their label ffiXXed.
The two met originally in Melbourne, Australia, through mutual friends, where Picken has lived since the age of 14. Lau, born in Melbourne to parents originally from Hong Kong, was studying fashion at the Royal Melbourne Institute of Technology University. Picken had already graduated from the Victorian College of the Arts at the University of Melbourne, where he studied painting.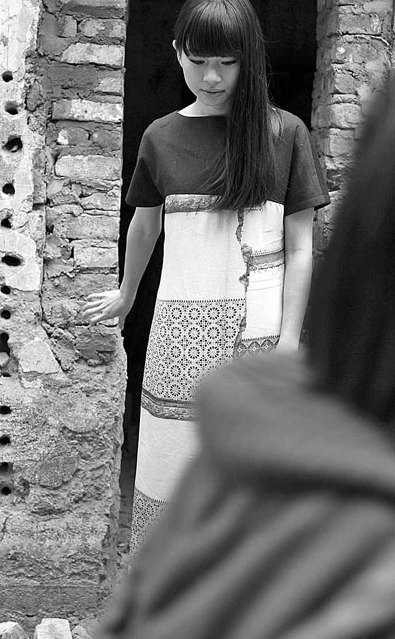 A long skirt from the ffiXXed Autumn/Winter 2013 womenswear collection.
An overcoat and shawl from the ffiXXed Autumn/Winter 2013 menswear.
When Picken obtained an internship to work for Bless in Berlin, Lau relocated with him to the eclectic German city. They began collaborating when they realized that they worked well together. Their first project was exhibited at Art Rotterdam, and they had to come up with a name to label their work.
"We didn't want to use our own names," explains Lau.
Picken says: "We wanted to develop another entity. At the time, we weren't sure which direction to take. FfiXXed is a play on something being fixed, whether it's an idea or a locale. We also played around with the spelling. Actually, we needed to come up with something right away and we just went with this name. We didn't think too much about it."
Lau explains: "The word ffiXXed has no inbuilt meaning. It implies something not that serious. And it's easy to search on the Internet."
Picken says: "I was working on paintings with Xs at the time. That's how the two capital Xs were included."
Although Picken has no formal training in fashion design, he feels that his lack of technical expertise worked to his advantage when he began creating apparel with Lau.
We Recommend: