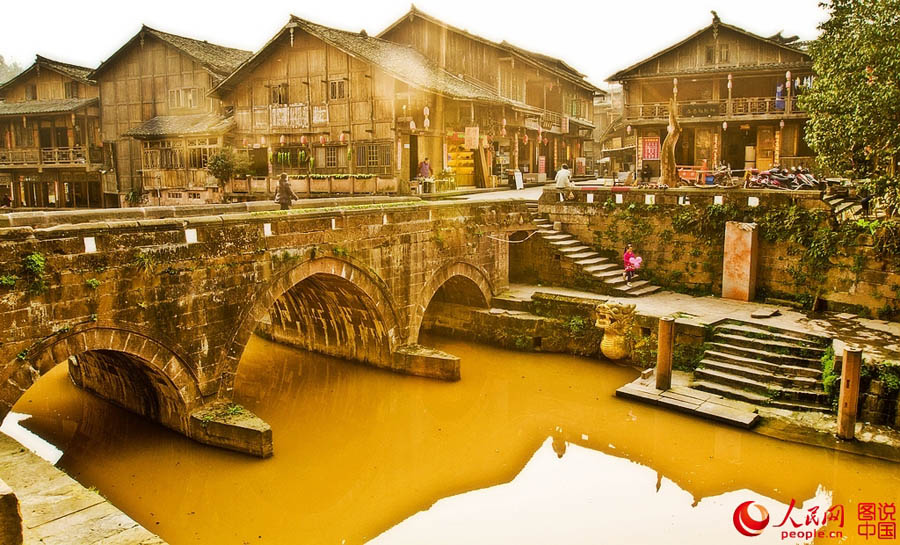 Shangli Ancient Town. (Chinapic.people.com.cn)

Situated in the north area of Yucheng District, Ya'an City, southwest China's Sichuan province, Shangli Ancient Town was once an important point on the South Silk Road and the Ancient Tea-Horse Trail in history. Embraced by mountains and rivers, this ancient town has distinctive scenery. The slab-paved streets are flanked with various styles of residential houses and courtyards in a layout of the Chinese character "Jing" (well), which remain intact.
The perfect combination of history, culture and tradition with natural beauty makes the town full of mystery and vitality. Shangli Ancient Town is selected as one of the "Top Ten Ancient Towns in Sichuan".
We recommend: