Folk residences are the earliest architectural types in the history of China. These residences are usually in diversified forms with no restrictions and built according to local conditions. They are the buildings with the strongest folk styles and local flavors in Chinese architectural art. As a country with vast territory and long history, China has various natural and humanistic environments. As such, residence styles differ from place to place.
Qiao Family Grand Courtyard 乔家大院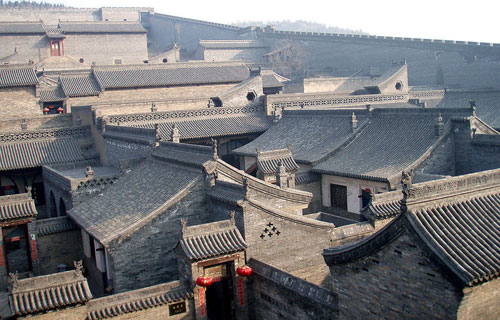 The Qiao Family Grand Courtyard lies in the beautiful and richly endowed Jinzhong basin of Shanxi. It is greatly admired as a very special artistic treasure by both common people and architects. It was built in during the reign of Emperor Qianlong (1711-99) in the Qing Dynasty, and occupied 10,642 square meters of land, consisting of 6 large yards and 20 small yards with 313 houses in total. It was an old Chinese residential courtyard that thrived for over two centuries. When you look down at the overall yard above ground, it looks just like"喜喜"(double happiness in Chinese).
Kangbaiwan Manor 康百万庄园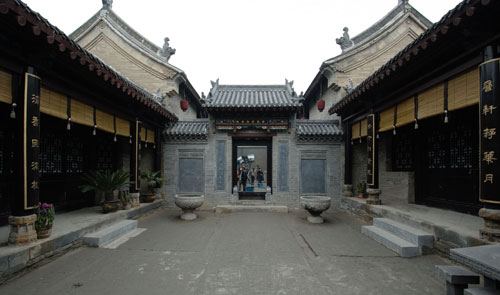 Located in Zhengzhou in Henan Province, Kangbaiwan Manor is an isolated castle building of medieval architecture. Built entirely in brick, it can be dated back to the Ming and Qing Dynasties. It was once a large-scale landowner's house. There are 9 large construction groups, 310 living quarters, 31 yards and 73 caves, magnificently decorated. It is divided into the storage, the workshop, the ancestral hall and livestock rearing areas. Surprisingly, there is only one entrance in such a large complex. Walking through the villa, you will feel like you enter into a maze.
We Recommend: