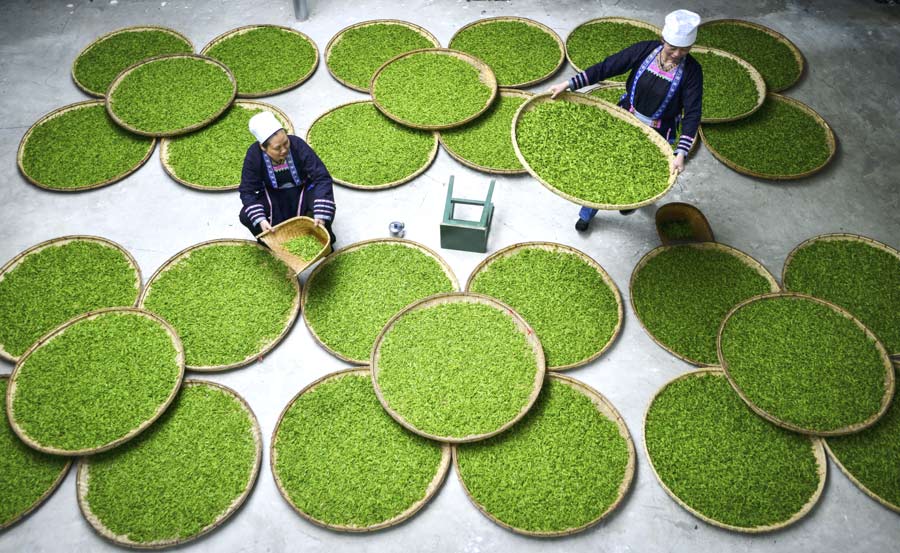 April is the busiest time in Liping county, in Guizhou province, when tea is the keynote. (China Daily/Tian Weitao)

Tea thrives in Liping county, but the industry is waning as fewer workers are willing to harvest it.
Liping county bristles with tea plantations. The mountainous county, nestled in Guizhou province's southeast, hosts 33,868 hectares of tea, which flourishes in the humid and cool climate. About 60,000 workers come to harvest during the 20-day picking season. They're paid 40 yuan ($6.42) a kilogram and around 100 yuan per day. The energy-intensive labor has become increasingly unappealing to young laborers. So most tea harvesters are middle-aged people who haven't left for cities or the elderly. They're the last practitioners of this ancient trade.
We recommend: