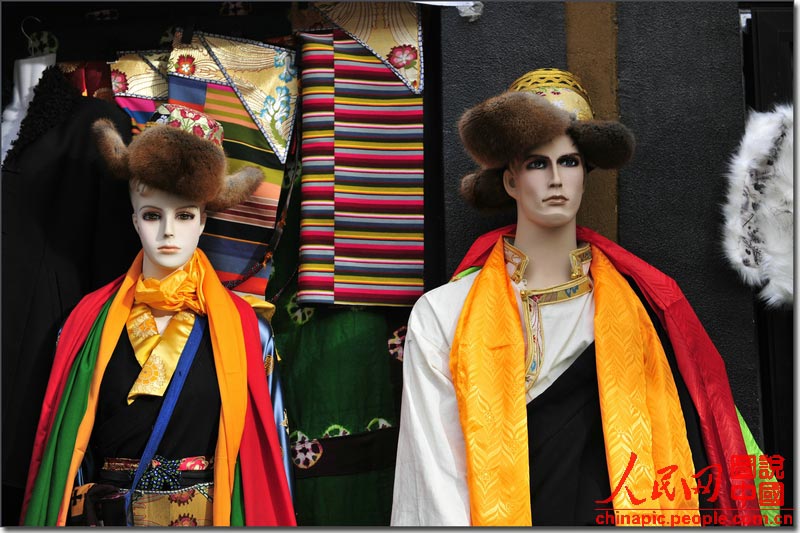 A variety of distinctive and characteristic styles of Tibetan clothing are sold in the tailor's shop. (Photo source: Chinapic)
The robe is the commonest clothing for Tibetan people. In the cities or towns, robes are made from the high grade woolens, while in farming and pasturing areas, animal fur are used. The flowered aprons that Tibetan women wear are decorated with florid color and unique patterns.
Tibetan people have several kinds of hats, including felt hat, leather hat and golden flowered hat. Footwear is among the special feature of Tibetan clothing, which is called Tibetan boots. The Tibetans wear many ornamental accessories, respectively adorning their hair, ears, chest, waist and hand.
We recommend: