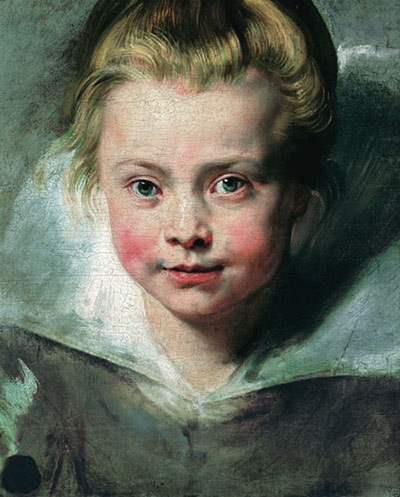 Portrait of Clara Serena Rubens. Provided to China Daily
German art critic and Flemish painting specialist Wilhelm von Bode once praised the eminence of Liechtenstein's royal collection of Rubens, saying that a complete knowledge of the great Flemish master cannot be acquired without having seen his works at the Liechtenstein gallery.
The prince of Liechtenstein is noted for assembling one of the finest holdings of Rubens' works, along with the Louvre, Museo Nacional del Prado and the Munich-based art museum Alte Pinakothek.
Those in Beijing can now catch a glimpse of the richness and comprehensiveness of Liechtenstein's royal treasures, which are being exhibited for the first time in China.
The exhibition at the National Museum of China brings wide-ranging examples of Rubens' art, as well as works of his student Van Dyck and other Flemish painters, to cover the entire spectrum of Flemish painting.
It gives a coherent overview of the art development during the 16th and 17th centuries in southern Netherlands, according to NMC's deputy - director Chen Lyusheng.
"The collections date back to the 17th century. The number of items isn't large but the quality can rival many world-class museums," he says.
"Previously at the Renaissance in Florence exhibition, viewers got to appreciate the works of The Big Three of Italian Renaissance: Da Vinci, Michelangelo and Raphael. This time, the great excitement comes with the juxtaposition of Rubens and Van Dyck."
Johann Kraeftner, director of Liechtenstein, The Princely Collections, adds that of the numerous treasures of the Baroque era, Flemish paintings hold much importance.