The site has been recognized by UNESCO as an Cultural World Heritage site. Another site in the area of similar stature is the "Three Mausoleums of Shengjing", also in Liaoning province. The site includes the tomb of the founding emperor of the Qing Dynasty and tombs dedicated to his ancestors.
Tang Wei, Deputy Managing Director, Eastern Mausoleum, said, "We made some renovations to the walls of the mausoleum and we have also set in place new measures to protect the site, like limiting the number of tourists and providing proper directions."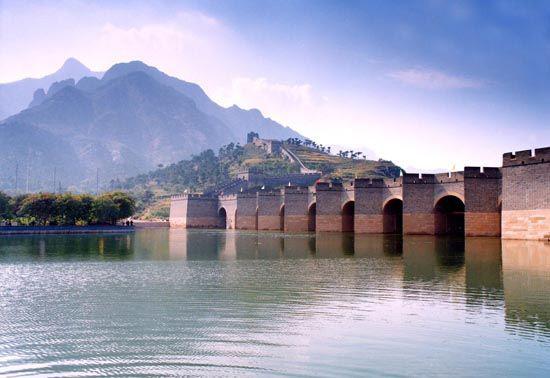 Jiumenkou Great Wall.[Photo/CNTV]
The Qing dynasty was established by the nomadic Manchu people living in Northern China, and the legacies here exemplify the clash and merging of Manchu culture with the Han civilization for all to see.
We recommend: