As people all know what the Great Wall looks like but did you know that some of it is built over water? The Jiumenkou section of the wall in Liaoning province in Northeast China is famous for just that.
The Jiumenkou section of the Great Wall used to function as a defensive frontline against nomadic tribes. Built more than 1,500 years ago, it has undergone multiple renovations in history and is a prime example of a defensive fortification. Today, the site is drawing in tourists from around the world because of its unique location over water.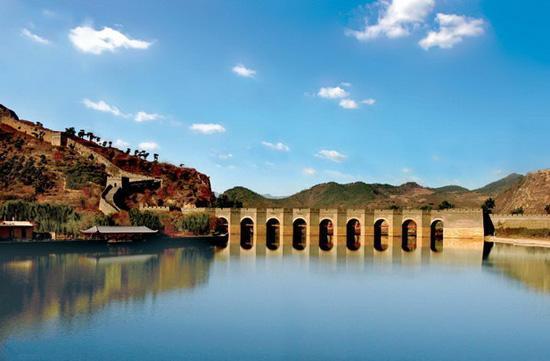 Jiumenkou Great Wall.[Photo/CNTV]
Li Lulu, Jiumenkou Great Wall, said, "We have a team of tour-guides fluent in English to provide in-depth introductions to visitors from around the world."
We recommend: