Mengzi county in Yunnan is a tourist attraction, renowned for its pristine natural scenery and as an ancient passage to neighbouring Vietnam. But now, tourists are coming to Mengzi for another reason: the beautiful ethnic costumes.
Ma Jinxiu is from nearby Pingbian county. She and her husband arrived in Laozhai village ten years ago to cash in on the business of making and selling traditional costumes worn by the Miao people. At first, they worked for others, sewing and embroidering the clothes. But once they had mastered the skills needed to make these elaborate costumes, they began to design their own.
 "Our income has improved a lot. We can earn 50 to 60 thousand yuan a year by doing this," Ma said.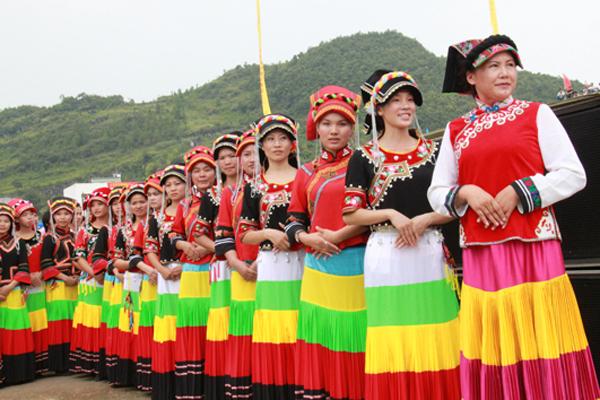 Ethnic Yi costumes (Source: Sina)
When it comes to ethnic outfits in Laozhai village, one woman in particular must be mentioned. For her mastery of the costumes of the Yi minority, He Xiuying has been designated by the local government as the official inheritor of the craft. In her capable hands, flamboyant and colorful patterns gradually take shape.
 Wearing a cockscomb shaped hat and heavily embroidered black clothes, she says people who know how to make Yi minority costumes are few and far between.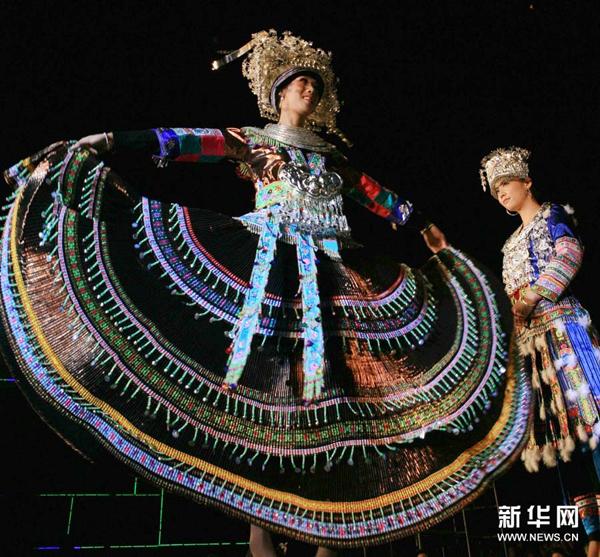 A display of Ethnic Miao costume (Source: Xinhua)
 "Nowadays more and more people are learning to make embroidery on the clothes, but very few people know how to sew the clothes," she said.
A handmade Yi minority costume can sell for as much as 3,000 to 4,000 yuan. The lucrative market has drawn many women in the village to learn the craft from people like He Xiuying. Also boosting interest, the local government says it will set up workshops for weaving cloth and making costumes.
Like hidden treasures, these beautiful garments are attracting new fans, while local people are increasingly aware of their value.
We Recommend:

Restoring traditional Chinese clothing
Traditional 'peacock costume' in Tibet
Taiwan looks for ways to give its art market a boost

Creative industry taps into ancient culture
Western art classic finally translated
Acrobats set to fly through Bird's Nest in big autumn show