Chinese embassy to Pakistan sends health packages to Chinese students
Updated: 2020-03-31 11:02
(Chinaculture.org)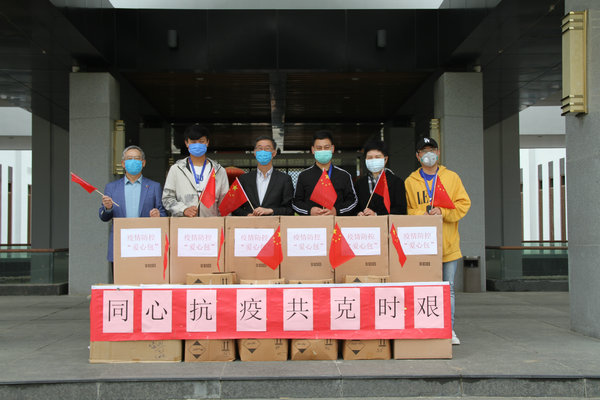 The Chinese embassy to Pakistan sends health packages to Chinese students who are studying in the country, March 25, 2020. [Photo provided to Chinaculture.org]
On March 25, the Chinese embassy to Pakistan sent health packages to Chinese students who are studying in the country.
Yao Jing, Chinese ambassador to Pakistan, Pang Chunxue, minister of the embassy, Zhang Heqing, director of the China Cultural Center in Pakistan and student representatives attended the ceremony.
Yao said Chinese students and workers need to enhance self-protection facing the rapid growth of COVID-19 in Pakistan. He suggested they keep in contact with their families and have more communication with people in China.
According to Yao, China will be fully committed to help Pakistan to fight the epidemic. Chinese doctors and medical supplies are arriving to Pakistan in succession, with more continued assistance from China.