China, Tanzania deepen ties in library development
Updated: 2020-03-09 14:32
(Chinaculture.org)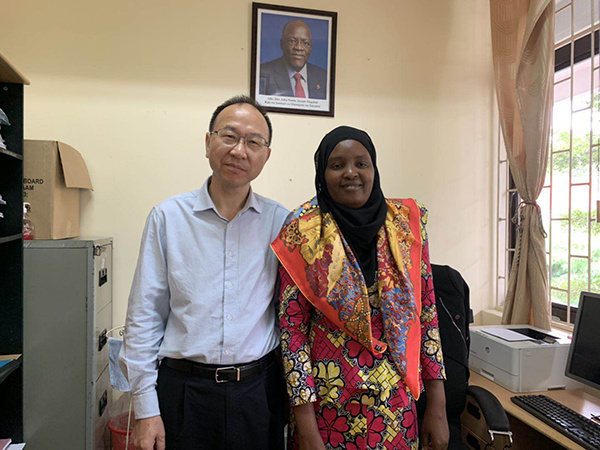 Wang Siping, cultural counselor of Chinese embassy in Tanzania and director of China Cultural Center in Tanzania, meets with Aisha Ngati, acting head of the Tanzania National Library. [Photo provided to Chinaculture.org]
On March 4, the cultural counselor of Chinese embassy in Tanzania Wang Siping met with the acting head of the Tanzania National Library, Aisha Ngati, exchanging ideas in further cooperation between China and Tanzania.
The curator said China donated a large amount of books to the Tanzania National Library. The digital reading room designed by Chinese librarians has proven to be a valuable asset in elevating operation efficiency and reading experience.
In recent years, as the bilateral exchange strengthen, more Tanzanian people are becoming interested in China and Chinese culture. According to Wang Siping, China will keep supporting the cultural undertakings in Tanzania, through cultural program, book donation, staff training and also information sharing.