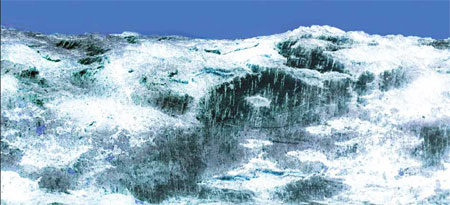 The Impression of the Alps, Geneva, Switzerland, 2013.
Deputy mayor has flair for finding beauty and art in everyday things
Like many artists, Zhu Jin, deputy mayor of Nantong, Jiangsu province, uses his work to draw out the beauty hidden in ordinary objects.
For Zhu, even something seemingly unremarkable like tree bark can be extraordinary when combined with Chinese painting, woodcuts or photography.
"The most important thing for a photographer is observation. It is a reflection of his or her thoughts and imagination," he said.
Zhu's interest in bark was triggered during a business trip to Beijing in 2010, when he came across the bark of a white poplar that looked extremely special to him.
He took pictures of the bark and made the image into a woodcut.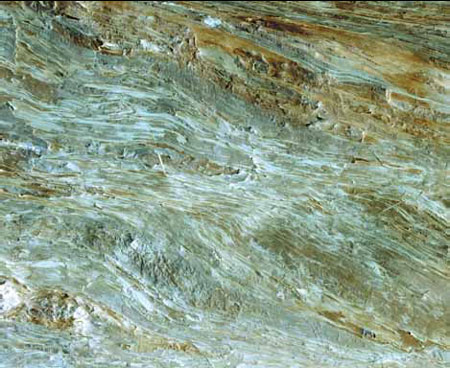 The Yellow River, Shenzhen, 2012.
By using special techniques, Zhu is able to transform tree bark into various images, such as depictions of the roaring Yellow River or scenes of peaceful, shining lakes.
Zhu said creating bark pieces requires a sharp sense of aesthetics and the ability to think "thoroughly".
"It should be based on the different textures of the bark. Even for the same tree, it displays a different look at a different time," he said.
Zhu often comes up with ways to improve his artwork during business trips. "I think being creative is not something that is done on purpose, but an instinct from heart," he said.
"I seldom go to a place specifically to take photographs. Most of my works just came to me naturally, including my bark series."
We recommend: