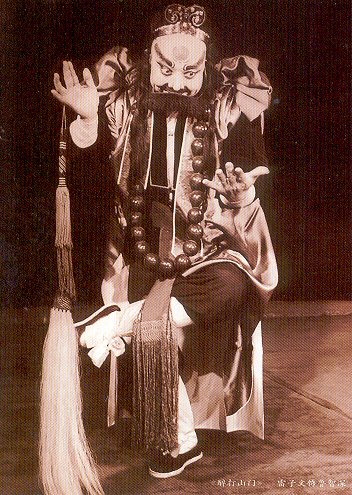 Hunan Kunju Opera Troupe
Hunan Kunju Opera Troupe was set up in January 1960. After its founding, the troupe has rearranged, polished, restored and performed a series of traditional operas such as: The Thorn Hairpin, Washing Yarns, A Chain of Rings, The Story of the White Rabbit, The Happiness of Fishermen, The Peony Pavilion, The Flying Kites and The Story of the Jade Hairpin. It created some modern plays like A Song of Lotus Pond, On the Tenglong River and Furious Battles Along the Journey and some plays on the historical themes like The Legend of Suxianling, The One Day Magistrate and Tower Lost in the Mist. The Company has also performed many highlights from traditional operas like A Drunken Stroke on the Temple Gate, Pay a Visit to Mother, Fighting for the Cudgel, Wu Song Kills His Sister-in-Law, Wang Zhaojun, Commenting on the Sword, Crazy Dream, Searching for Dream, Sending the Message out in Try, Burying the Jade and Collecting Firewood. These excerpts from the traditional operas have become the cream of the Kunju Opera through the troupe's constant polishing and improving.
The Troupe paid visits to Beijing, Shanghai, Wuhan, Guangzhou and Taiwan and Hongkong regions many times and received high praises from the audience of broad masses and colleagues of literary circle. Among its repertoire, Wu Song Kills His Sister-in-Law, The Thorn Hairpin, The Legend of Suxianling, The One Day Magistrate and Tower Lost in the Mist have won many prizes at the Provincial Joint Performances. The One Day Magistrate was turned into a theatrical art film renamed The Mad Scholar Settles the Law Suit by the Central Newsreel Film Studio. Tower Lost in the Mist won the acting prize at the National Kunju Opera Theater Festival. The middle-aged artist Lei Ziwen was invited to show his superb technique in the television program Flourishing Stage on the Land of China sponsored by CCTV. Zhang Fuguang, the young artist and the Plum Blossom Award winner, was invited to perform some episodes from The Romance of Western Chamber and Tower Lost in the Mist at the gala celebration shows of the Spring Festival in 1996 and 1997 organized by CCTV.
The Chief artists of the Company are: Lei Ziwen, Zhang Fuguang, Lou Yan and Fu Yiping.
Website:  www.xkjt.org.cn
Address: No.36, Renmin West Road, Chenzhou, Hunan Province
Post code: 423000
Tel: (0735) 2224395