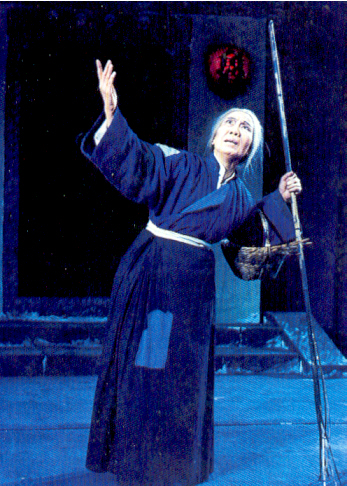 The Shanghai Yueju Opera Theater was founded in March 1955 by reorganizing the No.1 and No.2 Groups of the East China Experimental Yueju Opera Troupe.
Over the years, the theater has created, adapted and edited more than 300 traditional, historical and modern opera plays. "Liang Shanbo and Zhu Yingtai", "Story of the West Chamber", Dream of the Red Mansion and "Sister-in-Law Xianglin" are the four major representative works, among which, "Liang Shanbo and Zhu Yingtai" was the first color movie ever shot in China, and was awarded the Music Movie Award, of the 8th International Movie Festival held in Czechoslovakia in 1954. Many of its opera plays were also winners of awards for playwright, director, performance, music composer and art designing in the lst National Opera and Music Festival and East China Opera and Music Festival. In the 1980's, the Theater created and put to the stage a great number of plays with high quality, including "The Tale of Faith", "Spring Tide in March, "Lu Xun in Guangzhou", "Empress Han Wen", The Gentleman of flowers", Separated Lovers", "The Story of West Garden", "Miserable Life in the Liao's palace", "Bloodshed of the Imperial Family", "The Legend of the Lady Lotus", "Die on the Tongque Platform", The Twelfth Night", "The Story of An Emerald Hairpin", The Empress and the Princess", Sisters on the Stage", "Yang Naiwu", "Fisherman and Wood Cutter in Snow Storm and the new version of the "Prince Desert". "Bloodshed of the Imperial Family was winner of the 5th National Playwright Award Festival co-sponsored by the Ministry of Culture and the China Operas Association.
The Theater has paid performing visits to the countries and regions including the former Democratic Republic of Germany, the former Soviet Union, Vietnam, DPR Korea, Thai1and, Singapore, Japan, France, the United States, Holland, Belgium, Luxembourg as well as Hong Kong, Macao and Taiwan where it was highly praised.
Currently, the first grade artists the Theater has include Liu Jue, Zhao Zhigang, Qian Huili, Shan Yangping, Fang Yafen, Chen Ying and Zhang Ruihong.
Website:  www.yueju.net
Address: No.16, 10th Lane, Fuxing West Road, Shanghai
Post code: 200031
Tel: (021) 64375837    64333691    64371140
Fax: (021) 64336649    64714505