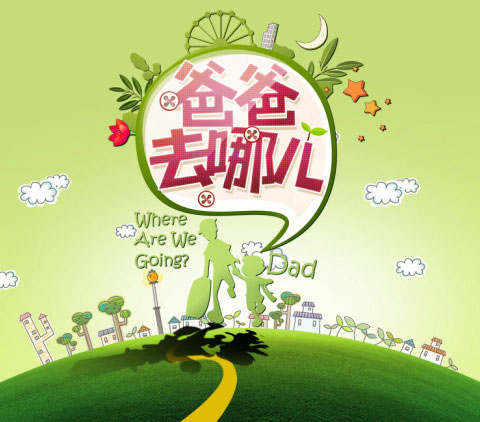 Poster of Where Are We Going, Dad
 

While imported TV shows are gaining an increasing foothold in the Chinese market, many domestic programs introducing Chinese culture are just managing to survive.
On October 31, a forum focusing on the second season of CCTV program Dictation Assembly of Chinese Characters was held in Beijing to examine the success and failures among domestic cultural programs.
The second season of Dictation Assembly of Chinese Characters, which ended on October 3, is a game show that challenges contestants to write out traditional Chinese idioms in a test of one's knowledge of Chinese characters.
Compared to the big success the show's first season experienced last year, the second season was not as well received. A huge hit for 2013, the show unexpectedly ranked third among entertainment programs, right behind the red-hot The Voice of China and Where Are We Going, Dad?
This great success enabled the second season of the show to earn more than 80 million yuan ($13 million) in sponsorship fees.
However, intense competition from other high profile entertainment programs led to a decline in popularity during the show's second season, causing it to slip further down in TV ratings.
The show's selection of rare or uncommon Chinese characters for the competition is also regarded as a contributor to the drop in viewership numbers.
Taking the theme "Let characters from ancient books live again," the second season of Dictation tried to increase the general public's awareness and use of uncommon words and idioms connected to the country's history and culture. However, it seems that figuring out how to strike a balance between teaching exotic words and phrases and gaining an increasing market share will be the next big challenge for the show's third season.
In order to attract a wider audience demographic, the program plans to further expand the types of contestants that appear on the program, as the appearance of a team made up of international members was considered a highlight of season two.
"Dictation stands out in its attempt to continue our culture and inspire people," said Jiang Lansheng, former president of The China Dictionary Society, at the forum.
We Recommend:
| | | |
| --- | --- | --- |
| | | |
|  US ballet troupe stages The White Haired Girl | Miao people's intricate headdresses | Fifty Chinese and French artists build art park |