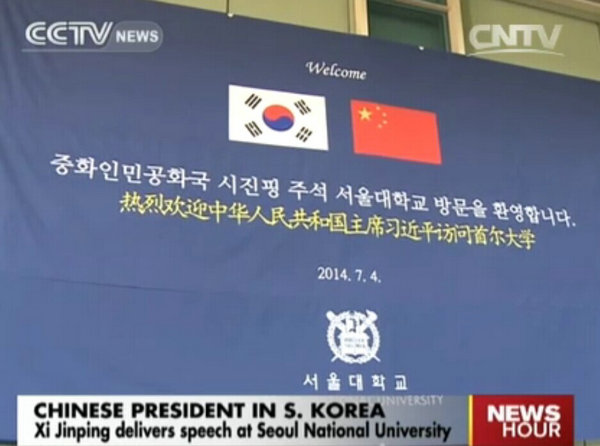 Xi Jinping delivers speech at Seoul National University
President Xi Jinping has delivered a speech at the Global Education Center for Engineers of Seoul National University on July 4th, 2014. Some 100 students from the university and another one hundred representatives from political, economic and cultural fields were present.
Seoul National University invited fourteen former South Korean Prime Ministers, eight former chairmen of the Congress and former foreign ministers, education ministers as well as former South Korean envoys to China. Seoul National University was founded in 1946 and is South Korea's first national university.
The Chosun IIbo said President Xi is the most important political leader to have visited the university since it was founded.
We recommend: