China is the name of the game at Washington's latest Smithsonian Folklife Festival. As the guest of honor, the country has sent a 120 member delegation, consisting of folk artists and craftsmen. The contingent will showcase traditional music, dance, handicraft and cuisine in what's considered the largest folk art exchange held by China in a foreign country.
Ethnic songs, traditional instruments and local operas, spectators dazzled by all sorts of Chinese folk art. Although the White House serves as the backdrop, this cultural event helps visitors taking a break from the hustle and bustle of the US's capital and introduces them to the art and culture of the far Orient.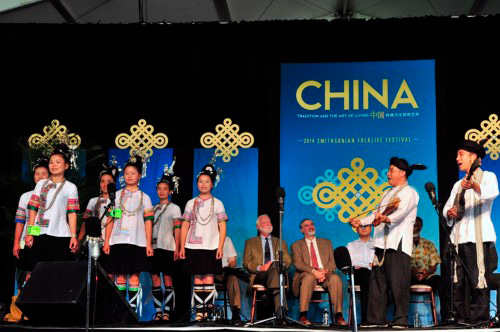 Chinese folk artists spearhead Smithsonian Folklife Festival
Called "China: Tradition and the Art of Living", the artists hope that the event will change people's perception of "Made in China". Chinese artists exhibited their skills at various traditional crafts, including cloth weaving, embroidery and kite-making.
"I want to show people here a bit of Chinese culture, in particular, how kite making has evolved in our family." said a kite maker.
And visitors were amazed by the craftsmanship of these traditional artworks as well as the variety of Chinese folk arts presented here.
Smithsonian Folklife Festival, founded in 1967, draws nearly a million visitors each year. 25-thousand artists from over 90 countries have so far showcased their work at the festival. The event lasts until mid July. Following the Smithsonian Folklife Festival, the Chinese troupe will head to Canada next for the "China Now" festival, at the Harbour Front Center in Toronto.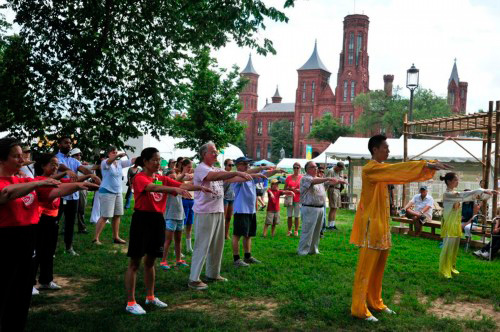 Chinese folk artists spearhead Smithsonian Folklife Festival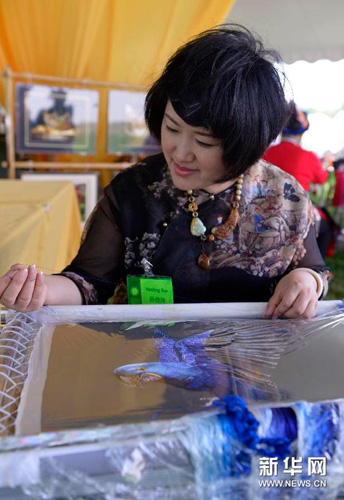 Chinese folk artists spearhead Smithsonian Folklife Festival
We Recommend: