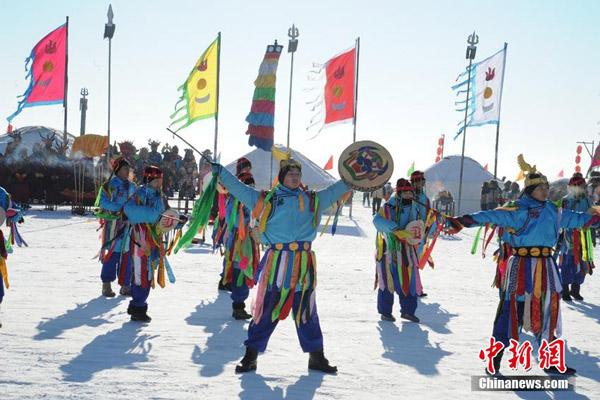 A major Tourism Festival has just kicked off at Chagan Lake.
As 2013 comes to an end, the holiday season is also getting closer. With that in mind, Chagan Lake in Northeast China might be the destination for you, especially if you're not afraid of the cold. A major Tourism Festival has just kicked off there.
Thousands of visitors brave the sub zero temperatures on the icy water of Chagan Lake, one of the largest freshwater lakes in China.
They're here for the annual Ice and Snow Fishing and Hunting Cultural Tourism Festival. A sacrificial rite marks the start of the event.
"The worshiping of the lake is held to thank nature for giving human beings such gifts. We also worship the fishing net, out of respect for the tools and people's hard work. It's also to waken the big net that has slept for a year," said Cao Baoming, vice president of Chinese Folk Artists Assoc.
And as the first fish is pulled out of the icy water, the harvest season begins.
Thousands of visitors watch the ceremony, and they also get a chance to catch one for themselves. The visitors hope to bring happiness and fortune in the year ahead.
"I think this fish was destined for us. It represents harvest and happiness. People come here to share their happiness, and the fish bodes well for the coming New Year," said a tourist.
Chagan lake is home to 70 different species of fish. The lake set its first Guinness World Record for a single net that yielded 104,500 kilograms of fish in 2005, and then broke it three years later with 168,500 kilograms.
At last year's event a total of 850,000 kilograms of fish were caught. And many believe that another great harvest is just around the corner.
We recommend: