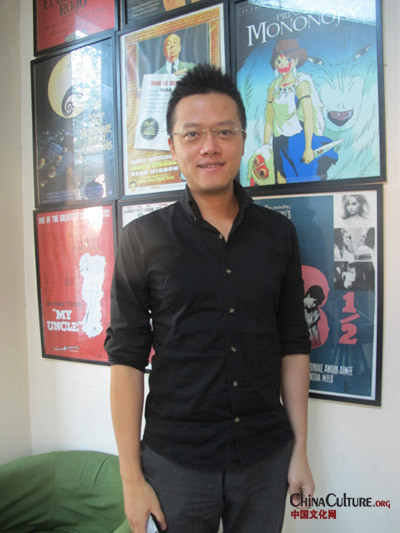 A graduate of the Central Academy of Fine Arts, Wang Fei presents his works "History of Civilization" and "World" at the exhibition.
 "The painting depicts the scenes of beasts struggling with each other but when the visitors view them a little far away they will find the shape of the beasts in the form of the world's major countries, which is a secret hidden within the painting. Different nationalities and countries defend their civilization, power and territory. It's an instinct that originates from DNA and the inheritance of civilization as well as from the memories of ancestors. I'd like to present a summary of a history of human civilization and unveil the secret of civilization and culture itself. 
"My works show a complex world featuring a coexistance between war and peace, prosperity and turbulence. I hope they can inspire reflection.
"I'd like to summarize and present the true facts of the world and reflect the relationship between the world and culture. "