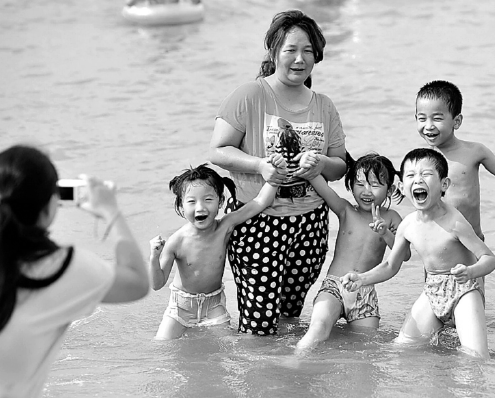 Hainan has received 25.31 million visits during the first three quarters of the year and will host the 2014 World Travel and Tourism Council Global Summit next April.
The 2014 World Travel and Tourism Council Global Summit will help draw global attention to China's tropical island of Hainan and boost the country's travel industry.
As one of the world's highest profile meetings of the tourism industry, the global summit will likely enhance cooperation between China and other countries. Hainan will host the 2014 World Travel and Tourism Council Global Summit next April.
"We will further cooperate with international tourism sectors to develop tourism during the summit," said Lu Zhiyuan, head of Hainan province's tourism department, at a news conference in Beijing on Friday.
"It will be the second time that China will host the global summit in four years, illustrating the rising significance of the tourism industry in China," said Wu Wenxue, a senior official from the China National Tourism Administration.
"The government has attached importance to the tourism industry since 2009 and considers it a strategic pillar industry that will greatly stimulate national economic development."
It is estimated that the number of Chinese outbound tourists will reach 100 million by 2015. China is also expected to be the most attractive tourism destination and the fourth largest source of outbound tourism in the world by the end of 2015.
The number of Chinese outbound visits is expected to exceed 400 million in five years, he said.
In 2012, China became the third largest inbound tourism destination, the largest domestic tourism market and had the highest rate of consumption in the world, statistics say.
China's increasing affinity for traveling and shopping holds great appeal to tourism destinations from across the globe and the global summit will provide a platform to discuss more convenient visa policies and flights.
David Scowsill, president of the World Travel & Tourism Council, said he is confident about the future of the tourism industries in China and other Asian countries.