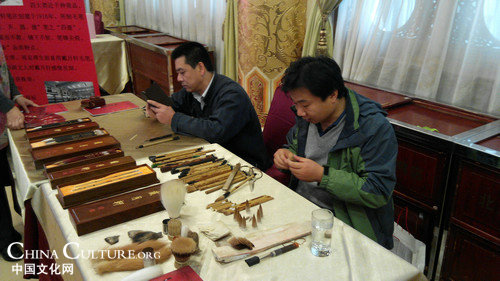 The Dashilar-Liulichang Old-Line Shops' Tourist Shopping Festival, an important part of the 2013 Commercial and Cultural Season for Excellent Works, was launched at a Hepingmen restaurant in Quanjude on October 22.
The shopping festival includes exhibitions of products from old-line shops including Quanjude, Zhangyiyuan, China Bookstore, Neiliansheng, Ruifuxiang, Daiyuexuan and Cuiwenge. Other than the exhibitions, visitors are able to enjoy traditional art performances such as pouring tea, embroidery, seal engraving, making writing brushes and wood block printing.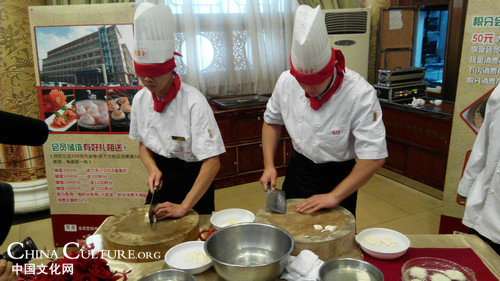 According to Yang Youcheng, Chairman of the Beijing Dashilar-Liulichang Chamber of Commerce, the festival is held to promote diversified business operations, expand sales channels and display the culture of the old-line shops. Sponsored by the Dashilar-Liulichang Chamber of Commerce, the Shopping Festival receives active participation from seven old-line shops which cooperate with each other through mutual consultations.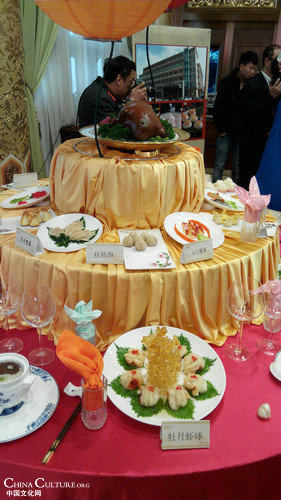 The festival exhibitions include three main activities. The first is to set up special counters for old-line shops and present products for sale; the second is to display to visitors each shops traditional culture, and the third is to decorate the rooms with the products of the shops or to name the rooms after the old-line brands so as to create an engaging atmosphere.