A simulation of the Mogao Grottoes using digital techniques was completed in Hangzhou, Zhejiang province.
The Mogao Grottoes in Dunhuang city, Gansu province, are a collection of Buddhist artworks occupying the caves on a 1,700-meter cliff. It is considered one of finest in existence and was listed as a world heritage site in 1987.
The replicated fresco was done using digital data and ink jet printing on Xuan paper, which was attached to a mud layer, reproducing the color and texture of the fresco to the greatest extent.
The project was jointly conducted by Zhejiang University and Dunhuang Academy, which have completed digital replicas of 60 grottoes.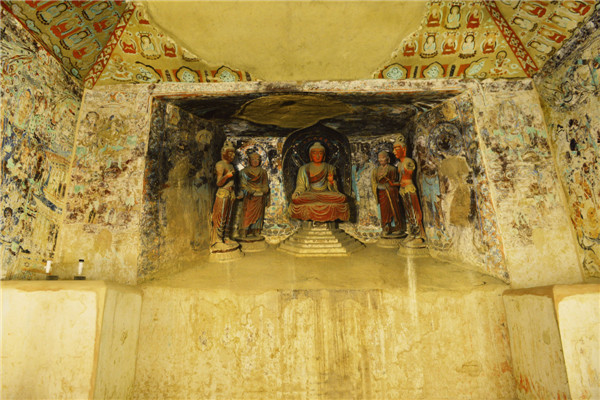 A replica of the Mogao Grottoes using digital techniques in Hangzhou, Zhejiang province, Nov 12, 2014. [Photo by Long Wei/Asianewsphoto]
Recommend: