Inner Mongolia: where mystery meets magic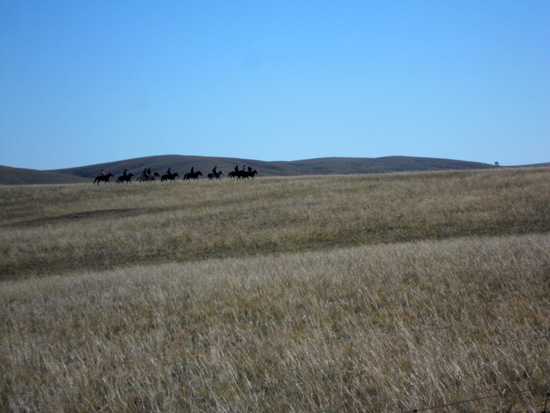 Climbing the hill to get a stunning view of the endless grasslands stretched out before us like an expanding ocean of verdant plateau reaching to the horizon, surpassed my wildest dreams during a time when I was happy to get away from urban life for several days. Taking quality time to commune with nature with a colleague in a peaceful setting made my trip to Inner Mongolia, China (a large autonomous region located in Northern China along the Mongolian border) an unparalleled delight last fall. The sights and sounds, people and places, and customs and character of a land that once comprised Mongolia made for a magical experience during our five day trip. From the slightly tedious journey on the overnight train to camel trekking in China's seventh largest desert to the sojourn in a traditional Mongolian yurt, this trip captivated the adventurous side of me. I walked away from the sightseeing excursion with a renewed sense of vitality and optimism to learn more about China.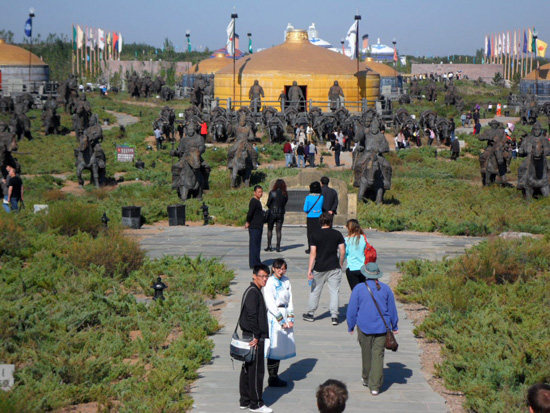 Our journey began on a Saturday evening at the Beijing Railway station where we waited for our tour group to arrive before we boarded our late night train. College students, English teachers and other foreign expats composed the tour group. We arrived in chilly Inner Mongolia the next morning after a 10 hour journey on the sleeper train. Then we crammed inside the minivan that became our mobile home the next few days. Riding through the gigantic mountains on the snaky path to our first destination, I managed to snap photos from the rear seat on the bus. This new territory seemed so unlike overpopulated Beijing.
Steppes of Wonder
Driving through the steppes- miles upon miles of treeless plains- made for a knobbly ride, but we saw the cattle along the way. They were grazing, at peace in their natural habitat. Soon we arrived at the Xilamuren Steppes (famous beautiful grassland tourist attraction) where we stayed the night in a traditional Mongolian yurt or ger, a typical Mongol house that is spherically-shaped with a window, tiny door, and included a bathroom containing indoor plumbing. (Thankfully no communal outhouse was necessary.) As we exited the bus the locals greeted us cheerfully, singing songs and offering us a special alcohol, which showed their hospitality. We walked around beholding the beautiful natural surroundings as we prepared for horse riding and/or a drive through the grasslands similar to a real hay ride. The latter option was cheaper and faster, but maybe not as scenic.