Me and Chinese mahjong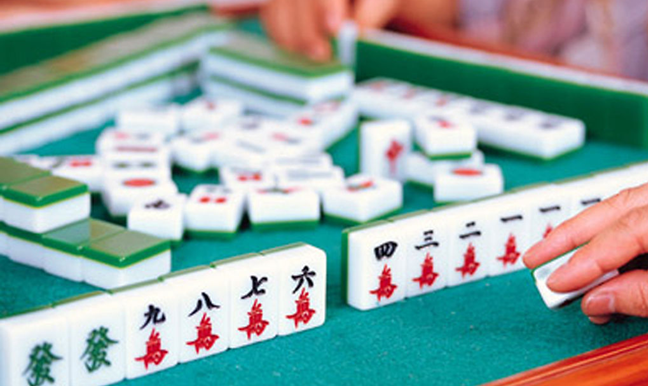 "Pong!", "Gang!", "Chi!" are common Chinese expressions I hear my father yell out when he discards a tile into the center of the square table. I scrutinize the set of Mahjong tiles he has in front of him, ensuring he is throwing the right piece to increase his chances of victory.
Chinese Mahjong is a game of tiles where players take turns exchanging tiles to gather combinations of unique patterns, hoping to obtain the "perfect" set. When I was in elementary school, I often followed my father on Saturdays when he met up with his friends to play Mahjong. As a twelve-year-old, I sat next to him and learned the basic fundamentals of Mahjong - its rules and the significant strategies to win a round. At first, it was really complicated and frustrating; a simple step could mess up the pattern. However, as my father taught me the strategies and calculations, Chinese Mahjong became my world.
One day, my grandmother asked me to play Chinese Mahjong. The excitement and anxiety I felt were completely overwhelming. I sat down and started arranging the set of tiles from color to color and pattern to pattern. Then, it was my turn. I grabbed a tile and considered what to throw out. I discarded the tile that indicated "thirty thousand". Such an instant move made me lose the game. I was devastated. After this experience, I began practicing weekly with my father, and at the same time, playing online with people all around the world. I established great skills and have since become adroit in Chinese Mahjong. After years of training, I have developed the necessary skills to play a good game. Playing a good Mahjong round not only requires skills, strategies, and calculations, but also requires a certain degree of chance and full concentration. Throughout the years, Chinese Mahjong has played a vital role in building my confidence, patience, social ability, and strategic thinking. More importantly, it has proved to be a great recreational activity in my life.
From Chinese Mahjong, I learned how a single tile can alter everything that one has in hand. This concept also applies in life—one may fail several times, but these experiences can construct one's ability to achieve success. Because of the world I come from, I find myself different than others who do not participate in such activities; the game of Mahjong helps shape my dreams and aspirations as I become a college student. Through college, participating in clubs and organizations dedicated to similar games may help me build numerous relationships with others, spread the Asian culture, and utilize my skills to pursue my dreams of being an accountant. Majoring in accounting requires acute perception, attentive calculations, and much patience. The world I came from shapes my own interests and hones my acuity; this advantage will significantly benefit me as I walk into a new chapter in my life, college.
By Rachel Chao