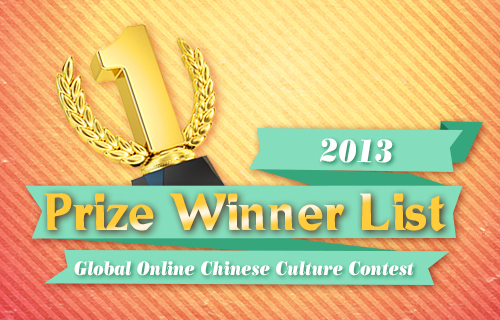 Thank you for your interest. The 2013 global online Chinese culture contest came to a successful conclusion.
The activity is sponsored by the Chinese Ministry of Culture's Bureau for External Cultural Relations, which consists of two parts -- an online quiz and an essay contest.
Please check back in December for information on the 2014 contest.
Click to check the results of 2013 contest.
1st Prize: Brocade Scroll Painting

1000 yuan (US$160)

2nd Prize: Brocade Scroll Painting

800 yuan (US$129)

3rd Prize: Brocade Scroll Painting

500 yuan (US$81)

4th Prize: Silk Scarf

200 yuan (US$32)