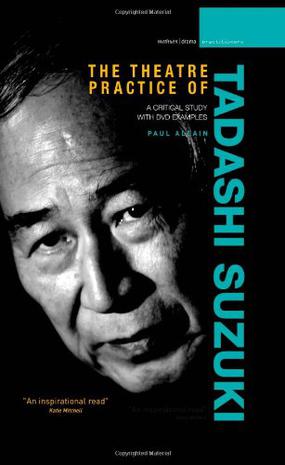 [Photo/douban.com]
On Wednesday, Japanese theater director Tadashi Suzuki, the founder of the Suzuki Company of Toga (SCOT), demonstrated his famous Suzuki Method of Actor Training to a packed audience at the Beijing People's Art Theatre.
"To me, theaters that use microphones are not theaters in a real sense. Sound should originate from an actor's body," said this 75 years old theater veteran as he walked smartly around the stage giving his actors instructions.
During most of the demonstration, he used a piece of bamboo to strike the floor loudly to control the movements and rhythm of his actors, teaching them to glide instead of walk and how to move their body in sudden starts and stops. "In my experience, plays use [an actor's] body to reach the audience," he noted.
Having millions of fans in China, Tadashi Suzuki has come to Beijing to participate in the 6th Theatre Olympics, bringing two of his classics with him, Cyrano de Bergerac by Edmond Rostand, which has already been shown, and The Tale of Lear, which will be performed at the Chang'an Grand Theatre this Saturday and Sunday.
An important theater event held in China for the first time, the two-month-long Theatre Olympics, which started on November 1, boasts 45 quality plays from 22 countries and regions and more than 100 performances.
| | | |
| --- | --- | --- |
| | | |
| Traditional "Datongnian" custom of the Miao villages in Guangxi  | China-South Korea cultural festival held in Seoul  | Miao people's intricate headdresses  |